Page name:
Al Bhed Main Characters
[Exported view]
[RSS]
2008-06-02 01:18:45
| | | |
| --- | --- | --- |
| # of watchers: 2 | Fans: 0 | D20: 4 |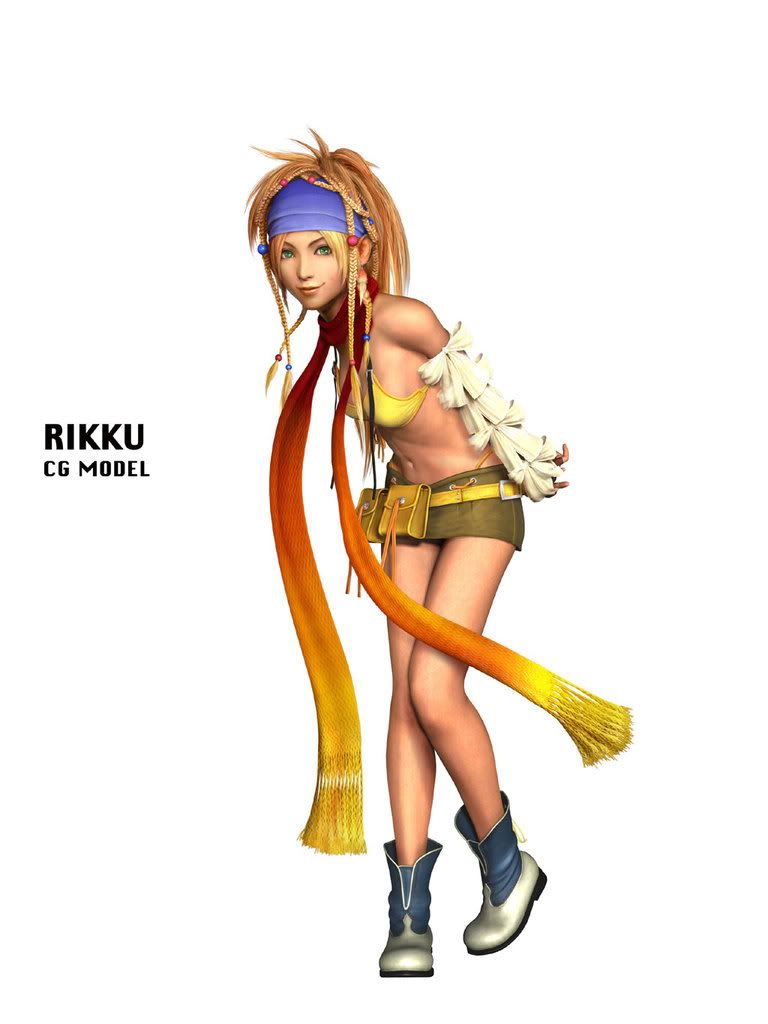 Name:Rikku
Screen Name:[
Sonya Blue
]
Age:17
Weapon:Al Bhed Tribe Gun and Dagger
Magic:
Personality:
History:A young woman who is an Al Bhed. She's also Cid's daughter, and Yuna's Younger Cousin. She has an older brother too, but he is not seen often due to the fact that he is out commanding his own personal Airship.
Name:Yuna
Screen Name:[
Sonya Blue
]
Age:19
Weapon:Guns
Magic
Personality:
History:Yuna is half Al Bhed on her mothers side. Her father was a Summoner. After defeating Sin, she was unexpectedly separated from Tidus, who she had grown to love. She also found out about Rikku being her younger Cousin.
Name:Tidus
Screen Name:[
Sky Chord
]
Age:19
Weapon:Sword
Magic:Ice
Personality:Ki
nda on the slow side. But he is very caring.
History:He was originally from a city called Zanarkand that was destroyed a thousand years ago by Sin. Sin brought him a thousand years into the future. He was Yuna's Guardian before he vanished. Tidus is however not an Al Bhed, but he also dose not hate them either.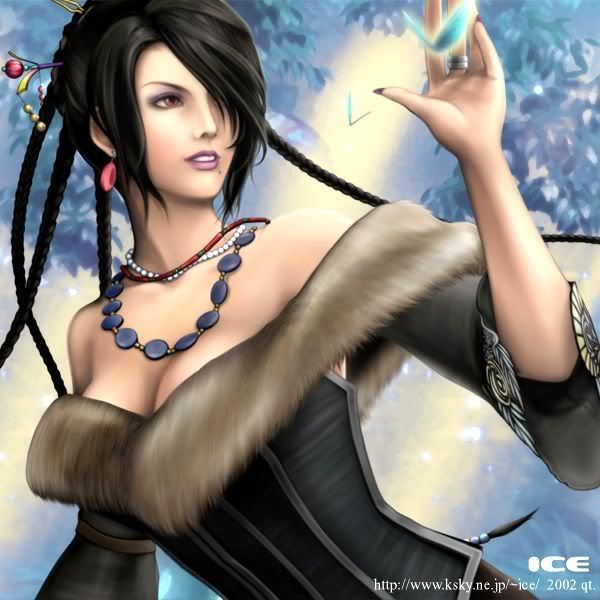 Name:Lulu
Screen Name:
Age:24
Weapon:Moogle Doll
Magic:Any kind
Personality: is often stern and scathing (particularly to Wakka). However, she is nonetheless caring toward others. She is also highly intelligent.
History:born on the island of Besaid, where she grew up with Wakka, and Yuna. She and Wakka eventually have a son together Named Vidina. She is also not Al Bhed, but is a close friend and Ex Guardian of Yuna.




Name:Wakka
Screen Name:
Age:25
Weapon:Blitz Ball
Magic:
Personality:Wakka is loud, but has is caring side. He is close minded at times.
History:Wakka also Grew up in Besaid with Yuna and Lulu. As such, he uses such speech-mannerisms as saying "brudda" for "brother" and finishing sentences with "ya?". His name means "water" in Ainu. In addition to being one of Yuna's childhood friends. He used to be an Al Bhed hater until he met Rikku and found out that Yuna was Half Al Bhed. Wakka and Lulu eventually have a son together called Vidina.




NameGippal
Screen Name:
Age:
Weapon:
Magic:
Personality:
History:Aformer candidate for the Crimson Squad, who once served with Nooj and Baralai. Their friendship was broken on the day of their final candidate exercise, when they turned on each other while under Shuyin's control.Gippal dedicates himself to studying machina to subdue or destroy Shuyin's Vegnagun. During the game, he and his former comrades reunite to help save Spira from Shuyin. He has also had a past relationship with Rikku


Journey of the Al Bhed's
---
| | |
| --- | --- |
| | Show these comments on your site |