^ö^Midnight Witch^ö^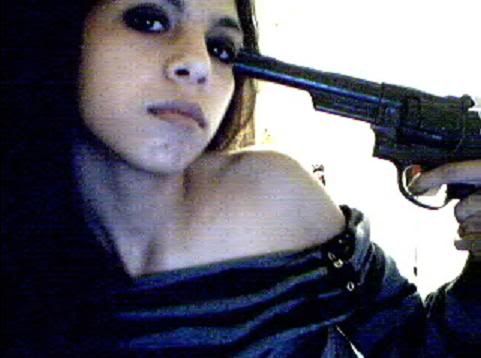 ๑ Nobody knows me, but everybody judges me ๑
ЖЖЖЖЖЖЖЖЖЖЖЖЖЖЖЖЖЖЖЖЖЖЖЖЖЖЖЖЖЖЖЖЖЖЖЖЖЖЖЖЖЖЖЖЖЖЖЖ
I'm so sick of speaking words that no one understands
.Favorite Bands.
.Dark Sanctuary.
.Epica. 
.Opeth.
.Oathean.
.Operatika. 
.Nightwish. 
.The Gathering. 
.Dark Lunacy. 
.Therion. 
.Kittie. 
.Rain Fell Within. 
.Tristania. 
.Sirenia. 
.Estatic Fear. 
.Within Temptation. 
.Penumbra. 
.Cradle of Filth. 
.Nirvana. 
.Adorned Brood. 
.Ad Vitam Aeternam. 
.Lacuna Coil. 
.The Sins of Thy Beloved. 
.Theatre of Tragedy. 
.Lacrimosa. 
.Flyleaf. 
.Sistem of a Down. 
.Ill Niño. 
.Apocalyptica. 
.etc...
Take Poll
My life was made of
Unbearable agonies...
Loneliness was
My only perspective...
"Beauty lays within me...why can't others see?
On Earth I'm sent to change life, but in this I no longer believe...

And this I no longer believe."
.·.·.·.·.·.·.·.·.·.·.·.·.·.·.·.·.·.·.·.·.·.·.·.·.·.·.·.
Pictures
.·.·.·.·.·.·.·.·.·.·.·.·.·.·.·.·.·.·.·.·.·.·.·.·.·.·.·.
What provides life with relief
Is the shadow of death...
RuN To ThE MaGic LanD
.[Nevinz].
You are a part of my life
Since I met you for the first time
In the sky, in the night
I will love you till I die...
The sweet door of the dreams is open again
Tonight all my love will flow through your veins
You're my constant vision, reflect of my heart
I remember your eyes that never say goodbye
I want to tell you that you are my star
An eternal rainbow, an eternal sun
CaN you FoRgeT the WorLd ThaT You tHouGht you KneW
---
«««« Ψ Ω «‼АÐđЇ¢†ΣĎ Ŧф Μΰ§ĪĆ‼» Ω Ψ »»»»
Music = M¥ life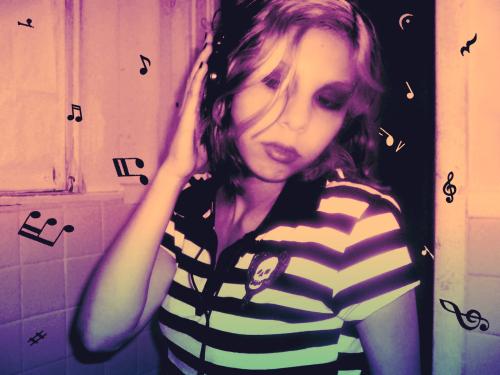 Some of us go to our grave with our music still inside of us.
And the sky is becoming cloudy
Like arms which are opening
Spreading darkness
All over our damned world
In my eyes
My heart is crying
Drops of sadness
Take me
Lead me away
To these forbidden Places
This is the life
They gave me
I have to wander
In darkness
Forever
Ифς†ΰяņąĿ
[

Favorite Band

]
Daяķ §aиc†uaя¥
Dark Sanctuary is a French band that was created in February 1996. They play a kind of "Dark Atmospheric" music. Their first official release was a 20 min single track Mcd, « Funeral Cry », released in 1997. At that time, the band only consisted in two members, Arkdae on keyboards and Marquise Ermia on vocals.
In 1998, the band wanted to increase its strength by adding new members, like another keyboards player, Hylgaryss, a percussionnist/bassist, Sombre Cÿr and a violinist, Eliane. Together, they recorded the 1st album, « Royaume Mélancolique ». They also made their first concert in September 1998 near Paris.
In November 1999, they signed with Wounded Love Records and after the 2nd violinist Marguerite joined, they recorded their 2nd album, « De Lumière et d'Obscurité », which was released in November 2000.
But, right after their recording sessions, Marquise Ermia left the band to carry on her studies, and a new singer, Dame Pandora, thus joined the band.
Their 3d album, "L'Etre Las-l'envers du miroir" was recorded in March 2002 and released at the beginning of 2003, few months after the release of a two-track single. This album, which has had a huge success in France and Germany, definitely established Dark Sanctuary as one of the greatest bands in this musical style.
After few concerts in France, the band returned to Germany in order to record its 4th album, "Les Mémoires Blessées". This latest one, which release is scheduled for early 2004, confirms Dark Sanctuary's own style while providing a deeper maturity, as well as new musical horizons.
This sextet offers more energy and feeling than a one-man band, and the diversity of the members draws a new musical landscape, without giving up the dark, melodic and bewitching side that caracterizes Dark Sanctuary since the begining.
₪₪₪₪₪₪₪₪₪₪₪₪₪₪₪₪₪₪₪₪₪₪₪₪₪₪₪₪₪₪₪₪₪₪₪₪₪₪₪₪₪₪₪₪₪₪₪₪₪₪₪₪₪₪₪₪₪₪₪₪₪₪₪₪₪₪₪₪₪₪₪₪₪
It is better to die standing than to live on your knees.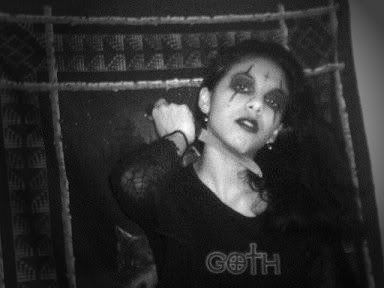 I've tried to find a meaning
For each day you close the door
I was just misleading you with every word I said
Even when lights are turned off
And the path seems so long
There's a candle shining in my lonely heart
I will find my home
This place will be filled
Where do I belong?
Where do I come from?
 - Im 

NOT

 JUST THE REST Of THE PEOPLE...AM I? -
I lost my wings and my freedom
Because of the one I have been loving so much
Frozen tears are like my hopes
Slowly they fade from my memory
××××××××××××××××××××××××××××××××××××
ITS TRUE
[
everything you THINK you know about me is true. i am an EVIL. twisted devil-worshipper. i sacrifice kittens and babies. then i dance NAKED. covered in their BLOOD. around a bonfire, calling upon the great old ones to smile the blessed and raise the WICKED to immortal supremacy on earth. plus, your slut of a daughter GANGBANGS me and my friends on your dinner table in exchange for CRACK COCAINE. i hate puppies, flowers, apple pie, mom, and everything american, especially the PRESIDENT. but, most of all i hate YOU with your murderous passion you could barely understand with your limited intellect. everything you FEARED about me is true.
]
[
Oh, and i know where you live
]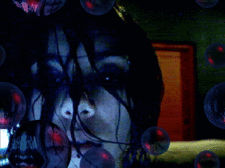 click [#] click
¤::Sorrow becomes me on this quiet evening::¤
Before yoц leave, tell me, how would you kill someone?