Click to play sound/video
BELSEA!
[

add me. im on there more often.

]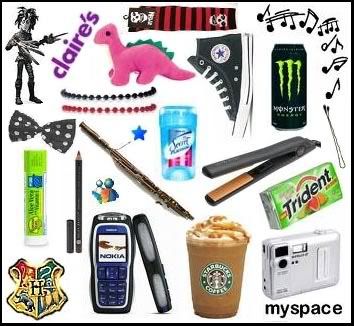 my name is chelsea.
but my friends call me belsea.
i went to taste of chaos '07.
it was the most amazing day in my life.
i cried when Bert sang On My Own.
more pictures? click: Chelsea's Other Pictures.
my iPod is pinkkk.
im cool.
i love my cell. [

hit me up, bby.

]
mmm. cheez-its are goooood.
i play bassoon; clarinet; tenor sax.
i LOVE nip/tuck. 
its pretty much my favorite.
i don't like eating meat.
...but i do it sometimes anyway.
bye hhhh.
[bands<3]
emery.
30 seconds to mars.
aiden.
chiodos.
the used.
amon amarth.
shiny toy guns.
haste the day.
my chem.
senses fail.
underoath.
saosin.
taking back sunday.
atreyu.
fall out boy.
brand new.
coheed and cambria.
from first to last.
motion city.
playradioplay.
red jumpsuit.
silverstein.
paramore.
MORE MORE MORE.
press my face against the glass.
Small, simple, safe price
Rise the wake and carry me with all of my regrets
This is not a small cut that scabs, and dries, and flakes, and heals
And I am not afraid to die
I'm not afraid to bleed, and

hhhh

, and fight.
I want the pain of payment
What's left, but a section of pigmy size cuts
Much like a slew of a thousand unwanted

hhhh


Would you be my little cut?
Would you be my thousand

hhhh

?
And make mark leaving space for the guilt to be liquid
To fill, and spill over, and under my thoughts
My sad, sorry, selfish cry out to the cutter
I'm cutting trying to picture your black broken heart
Love is not like anything
Especially a

hhhhh

knife
♥