X__.Heroin .Kisses
(=blah=

)
Email: x__heroin_kisses@hotmail.co.uk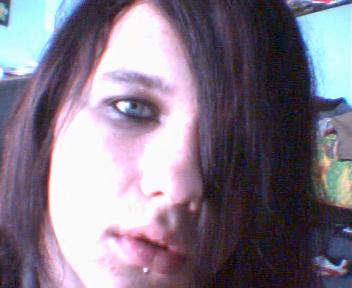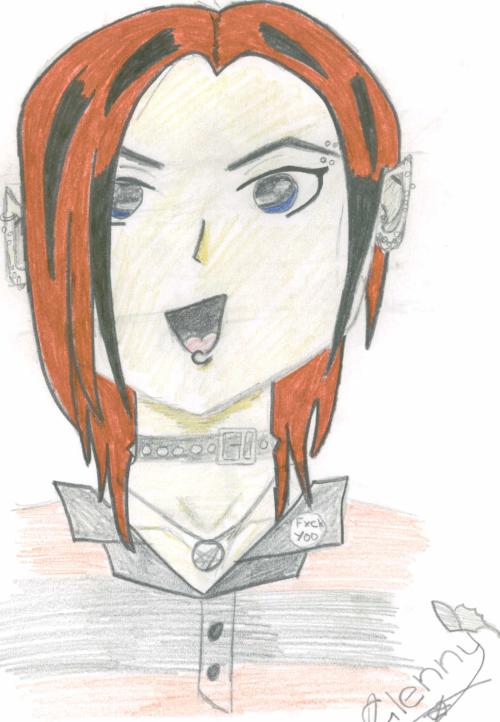 Now I gots me a drawing....the ears suck....-_-'
Elfpack titles and orders
| Drunk-ass | Beggar | Adventurer |
| --- | --- | --- |
Description:
Errr......its way to early for one of these....lmao. Have some facts and deal with it until I can be arsed to build this bit.
Name - Glenn Kennedy
Age - 17
Height - About 6ft
Weight - 12stone...-_-'
Place of Living - Lichfield - Staffordshire -
England - United Kingdom
Music - Hmm....lots and lots. My Chemical Romance, The Used, Cradle of Filth, Dimmu Borgir, System of a Down, Placebo.......
you know....I can't be arsed...go with this.

Blurb - Yeah, I'm lazy, ditzy, a writer, an artist, a student, a friend, a freak, a clothes designer. I edit my jeans (Haven't got the courage to move to shirts yet) I love to draw and write. Err. I love music, its my life. I listen to everything. Oh god this is crap. Lmao.

Yeah, sorry. I'll mend it eventually.




MOSH BITCHES.....................MOOOOOOSH!

<br>

Wiki's!

Okay, here are wiki's I either support, or have joined.

Support

I Hate Homosexuality Now....I'd like you all to at least READ the opinions of these people. I feel they have god arguements, and I support them. I may not feel the same way. But I am going to say I support them, and how they arn't scared to give their views. I have to applaud them.

Joined

None....-_-'

Owned

None....-_-'
| | | | |
| --- | --- | --- | --- |
| Age: 18 | Year of birth: 1988 | Month of birth: 3 | Day of birth: 10 |
What do you do?:
Being lazy
Place of living:
United Kingdom-England
Exact place of living:
Lichfield - Staffordshire
Music
adult pop
alternative
classical
goth
grunge
heavy metal
hip hop
progressive metal
punk
rap
rock
Other interests
animals
anime
art
beer
boardgames
cats
cooking
dancing
disco
dogs
drinks
eating
fantasy
fashion
film
history
knitting
party
physics
plants
porn
role playing
singing
scifi
sewing
slacking
soapoperas
writing
Sexual preference:
same sex
Body shape:
tentacle monster