*sweet_cherries*
(

BCC is tha shit...

)
Email: Angeleyez072008@aol.com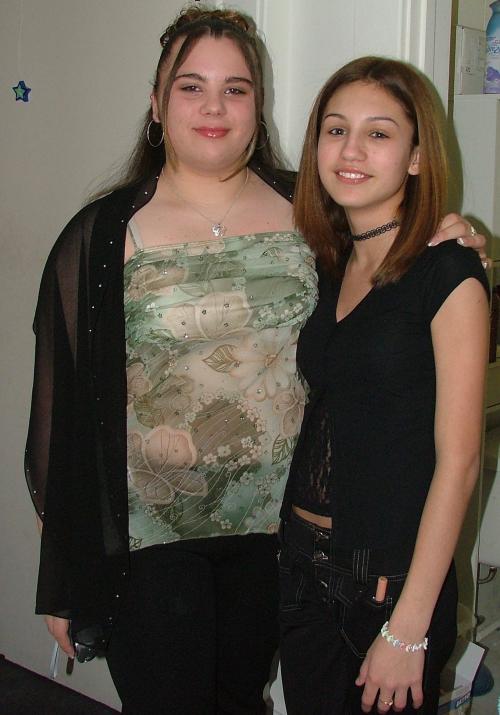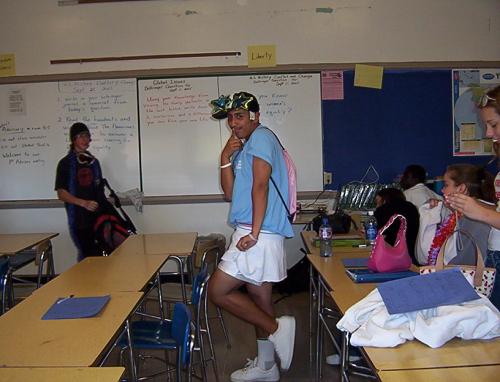 this my boi andrew on crazy-day during spirit week 2005
Elfpack titles and orders
Description:
this is me and some of my friends
i'll get my description in l8ter!!!
carrielynne/we
lcomesigns/wel14.gif>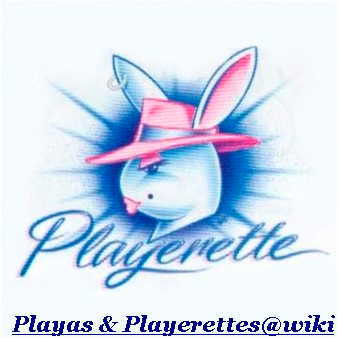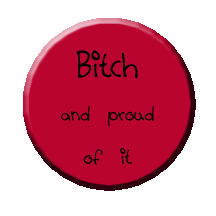 ♥[

LAYER ONE

]♥
-- Name- Stephanie
-- Name you use: stephanie
-- Nickname: none
-- Birthdate: 3/15/
-- Birthplace: MICH>
-- Current location:MICH
-- Eye color: hayzel
-- Hair color: brown
-- Righty or lefty: righty
--Height:About dose it matter!
♥[

LAYER TWO

]♥
-- Your heritage: english,mexican
-- The shoes you wore today:K-Swiss!
-- Your weakness: hott guyz..
-- Your fears:Umm FEET,rats...
-- Goal you'd like to achieve: duno
♥[

LAYER THREE

]♥
-- Your most overused phrase:dont have1!
-- Your thoughts first waking up:just another day!
-- Your best physical featur Duno..
-- Your bedtime: wenever!
-- Your most missed memory:????
♥[

LAYER FOUR

]♥
-- Soda:sprit
-- Fast food joint: subway
-- Single or group dates: both
-- Adidas or Nike: nike
-- Chocolate or vanilla: chocolate
-- Cappuccino or coffee:cappuccino
♥[

LAYER FIVE

]♥
-- Smoke:naw
-- Curse: yeh always around my friends
-- Sing:no..
-- Take a shower every day: yea!!!thats just nasty if ya don't
-- Have a crush(es): not right now...
-- Do you think you've been in love:once
-- Like high school: hellz yea
-- Want to get married: yeh l8ter in life
-- Believe in yourself: kinda
-- Get motion sickness: no
-- Think you're a health freak?: no nt reali
-- Get along with your parents: yea!! i guess
-- Play an instrument: nope!
♥[

LAYER SIX

]♥
In the past Week have you
-- Drank alcohol: Yeh
-- Smoked: nope
-- Done a drug: Nope
-- Had sex: Nope
-- Made out: naw..
-- Gone on a date:no
-- Gone to the mall: naw
In The Past Year Have You
-- Eaten an entire box of Oreos: nope
-- Eaten sushi: nope!(NASTY)
-- Been on stage: nope
-- Gone skating: naw
-- Made homemade cookies: no..
-- Gone skinny-dipping: naw
-- Dyed your hair:
-- Stolen anything: nope..
♥[

LAYER SEVEN

]♥
Ever...
-- Played a game that required removal of clothing: Ummm possibly!
-- Been trashed or extremely intoxicated:Nope
-- Been caught doing something:naw!
-- Been called a tease: no
-- Shoplifted:yea..
-- Changed who you were to fit in: Nope.
-- Slept with someone wthout having sex?yeh..
♥[

LAYER EIGHT

]♥
-- Age you hope to be married:25?
-- Describe your dream wedding:at night under the stars candles evertywhere...
-- Best way 2 die:i duno
-- What do you want to be when you grow up : hair dresser..?
-- What country would you most like to visit:
!everywer!
♥[

LAYER NINE

]♥
In a guy/girl...
-- Best eye color: dont mind
-- Best hair color: dont care
short or long hair? i like short but dosen't really matter
-- Best weight: normal :)
--Best Underwear:..
--Tall/Short:Well taller than me
--Jewellery? yea
-- Best articles of clothin?BOXERS!heehee ;) jeans,shirts
-- Best first date location: duno..
best firt kiss location?duno
♥[

LAYER TEN

]♥
-- Number of drugs taken illegally:....
-- Number of people I could trust with my life: maybe 20
-- Number of CDs that I own..duno maybe150
-- number of pericings:my ears 8 times and belly button
-- Number of tattoos:none yet
-- Number of scars: maybe 12
-- Number of things in my past that I regret:1 or 2
<img:http://img.photobucket.com/albums/v201/



♥[

Random:

]♥
How Many Pillows On Your Bed: 3
What Color Is Your Toothbrush: purple
What Brand Of Toothpaste Do You Use:colgate
How Old Will You Be When You Graduate High School: 18
What Is On Your Desktop:blue
Whats On Your Mousemat: don't have one
Have You Ever Got Kicked Out Of A Store:yea
Do You Have An Online Journal: no
Do You Love Someone:yea.....
Who: yeha like im'a tell you!
What Channel Is Your TV Usually On: mtv/bet

this is sarah anotherfriend
♥[

To play I NEVER

]♥
Put an (x) in front of the things you have never done before,
and a (_) on the things you have done at least once.
(_) I NEVER HAVE BEEN DRUNK
(_) I NEVER HAVE SMOKED
(_) I NEVER HAVE SMOKED POT
(_) I NEVER HAVE KISSED A MEMBER OF THE OPPOSITE SEX
(x) I NEVER HAVE KISSED A MEMBER OF THE SAME SEX
(x) I NEVER HAD ORAL SEX
(x) I NEVER CRASHED A FRIEND'S CAR
(x) I NEVER BEEN TO JAPAN
(x) I NEVER RODE IN A TAXI
(x) I NEVER HAD ANAL SEX
(_) I NEVER HAVE BEEN IN LOVE
(x) I NEVER HAD SEX
(x) I NEVER HAD SAME-SEX SEX
(x) I NEVER HAVE HAD SEX IN PUBLIC
(_) I NEVER HAVE BEEN DUMPED
(_) I NEVER SHOPLIFTED
(x) I NEVER HAVE BEEN FIRED
(_) I NEVER BEEN IN A FIST FIGHT
(x) I NEVER HAD A THREESOME
(x) I NEVER HAD CYBERSEX
(_) I NEVER SNUCK OUT OF MY PARENT'S HOUSE
(x) I NEVER BEEN TIED UP (SEXUALLY)
(x) I NEVER MASTURBATED
(x) I NEVER BEEN CAUGHT MASTURBATING
(x) I NEVER PISSED ON MYSELF
(x) I NEVER BEEN ARRESTED
(_) I NEVER MADE OUT WITH A STRANGER
(x) I NEVER STOLE SOMETHING FROM MY JOB
(x) I NEVER WENT ON A BLIND DATE
(_) I NEVER LIED TO A FRIEND
(x) I NEVER HAD A CRUSH ON A TEACHER
(_) I NEVER SKIPPED SCHOOL
(x) I NEVER SLEPT WITH A CO-WORKER
(x) I NEVER BEEN SKYDIVING
(x) I NEVER HAVE BEEN DUMPSTER DIVING
(x) I NEVER PUT MY PANTS ON MY HEAD RANDOMLY
(_) I NEVER WALKED IN ON FRIENDS HAVING SEX
(x) I NEVER WALKED IN ON MY PARENTS HAVING SEX
(x) I NEVER HAVE BEEN CAUGHT HAVING SEX
(x) I NEVER EGGED A PT CRUISER OR HONDA ELEMENT
(_) I NEVER LIED JUST TO COVER MY OWN ASS
(_) I NEVER CUT SOMEONE AND MADE THEM BLEED
(x) I NEVER MOONED OR FLASHED ANYONE
(_) I NEVER MADE OUT WITH A FRIEND'S SIBLING(nt that i member!!)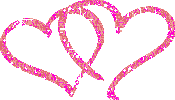 <img:http://i4.photobucket.com/albums/y121/xx
001: Name: stephanie
002: NickName: step
003: Country of living: USA
004: Shoe Size: 8 ½ -10 depends on the shoe
005: Hair Color: brown
006: Birthday: March,15
007: Eye Color: Hayzel
008: School/Work: school
009: Smoke: no
010: Hobbys: hang out with friends, shop, play volleyball, and dance
011: Brothers/Sisters: 4 brother
012: Relationship: nope but looking for one
013: Piercings: my ears(8) and belly
014: Tattos: none but i want to get one
015: Favorite country to go to: rome
016: Are there people you wont reply to: naw
017: Nicest person you met this year: there are too many to name
018: Person you rather not meet this year: naw
019: Who would you like to meet: there are lots
020: Who do you admire most: duno
021: Most sexy person(s): l there are lots
023: Favorite car:duno
024: Favorite Movie: the note book
025: Favorite City: miami
026: Favorite Music: hip hop and rap,
027: Favorite Stuffed Toy: don't have 1
028: Favorite Perfume: um... thats hard i have so many...
029: Favorite Magazine: idk
030: Favorite sound: ……
031: Favorite Tv Show: 2 many
032: Favorite writer: dont have one
033: Favorite Nickname: duno
034: What is on your mouse pad: don't have one
035: What is under your bed: nothin
036: Favorite Color: blue and pink, all neon…
037: Favorite song: one wish (ray jay)
038: Favorite song at this moment: one wish
039: Favorite Food: duno
040: Favorite class in school: don't have 1
041: Favorite Drink:sprit
042: Lucky Number: 7
043: What do you think is the greatist about yourself: personallity
044: What deodorant do you use: secrete (rose)
045: Favorite Shoes i like all my shoes
046: What time do you go to bed on weekdays: whenever i get tired
047: What word do you use most: damn….
048: Most romantic moment in your life: duno
049: Most embrassing moment in your life:don't have 1
050: You spend your time outside or inside: Depends
051: What do you do in the weekends: dance and hang out with friends…..
052: What class on school do/did you dislike most: math
053: Your Breakfast: lucky charms
054: What do you really, really dislike to eat: anything slimy and gross looking
055: Pets: one dog
056: Laugh or dream: Both but mostly laugh
057: Serious or funny: funny
058: Fast or slow: depends…..*wink*
059: You prefer being alone or have relationship with someone: relationship
060: Simple or complicated?: either
061: Cremate or Buried when you die:Cremated
063: Stay up late or go to bed early: Stay up late.
064: Light or dark?: light
065: Speak or Silence: speak
066: Do you like a Tall or small man: the same height as me or taller
067: Newspaper or Television: tv
068: Hug or kiss: BOTH
069: Happy or Sad: happy
070: Life or Death: life
071: Gig or Disco: none?
072: Left or Right: right
073: Sausages on top, or on the side: lol what?

1 of my good friends gage.
074: Brunets or Blondes don't care
075: What would you ask God if you could ask him 1 single question: i want to find that one perfect guy that wont treat me wrong
076: You believe in reincarnation: no
077: You believe in Aliens: no
078: When you die, what will be your last words?: i havent thought about it
079: Does true love exist: yea
080: How many kids would you like to have: 1-2
081: What is the one thing you can't stand: ignorant people
082: Best feeling: love
083: Worst feeling in the world: Loneliness
084: What are you afraid of: being alone, feet….
085: Are you an emotional person: sometimes
086: Do you ever cry during a movie: depends
087: Your goal in life: to travel every where in the world
088: What was the promise you made to yourself at New Years Eve: didn't make one
089: Favorite art-artist: 2 many
090: As what animal would you like to come back as: duno….

this a nother good friend kanesha
091: What is the most beautiful part on the female/male body: eyez
092: Most original place to ask your love to marry you: duno….
093:What do you think of Elftownit's ok.,…



say those 3 little words that show me you care

094: Is there something you miss about elftown: duno
095: Where did you get this question list: don't remember
096: Besides elftown, what do you do most on your PC: chat and listen to music and shop
097: Is there a question you missed in this all: nope
098: Whats the most annoying thing that people ask you?: wana cyber?
099: Do you get in trouble a lot: no course not *wink*
_devon_b_xx/pinkkiss1.gif>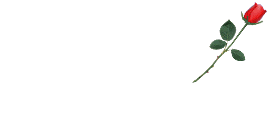 Missing: </center>
| | |
| --- | --- |
| Month of birth: 3 | Day of birth: 15 |
What do you do?:
Something in between
Place of living:
USA-Michigan
Exact place of living:
Da Creek
Music
| alternative | hip hop | jazz |
| --- | --- | --- |
| pop | rap | reggae |
Other interests
crime stories
dancing
drinks
fantasy
film
party
poetry
shopping
sporting
watching sport
Sexual preference:
opposite sex