IM SEXY AND WILD
I LOVE SPORTS ESPECIALLY BASKETBALL
I WORK OUT ONCE IN A WILD TO KEEP A NICE DESCENT BODY, TO KEEP IN SHAPE
I ALSO LOVE TO FLIRT WITH GUYS
Im Single And Lovin It!So All You Fine Fellas Hit Me Up!
i can be a bitch when it comes to it but i can be very nice.i love to hang out with my friends, i love to party, long story short, i love to have a good time. flirting with guys is oretty much my hobby. so if ii sound fun to you go ahead and message me, if not well then get the fuck off my page, i do not like to cyber!!
Kissing is a habbit
Fucking is a game
guys get all the pleasure
girls get all the pain
the guy says he loves you
you believe its true
your stomache starts to swell
then he says, Fuck you
1 hour of pleasure
9 months of pain
3 days in the hospital
the baby without a name
The baby is a bastard
The mother is a whore
This never would have happened
If the rubber had not torn
If I died, Will you be happy?
Will you throw a party.
And invite all my friends
Or would you lay in bed and cry all day?
And remember all the good times
Would you never remember me
And move on with your life
Or would you look up to the sky and hope to see me again someday
Will you never visit my grave
Or come every chance you can get
Will you place flowers by my head stone
If i died, Would you die too?
Iused to love to hurt myself
I used to bleed
I used to think I loved you
I used to think you cared
I used to be happy
Iused to be sad
I used to get upset
But now i bleed
I used to want to die
Iused to want to cry
I used to care
I used to love
I used to play
But now i just sit there
And wonder when i lost it
About the same time
I lost you
I used to feel
I used to heel
But now i just stay the way i am
i just love tinker bell.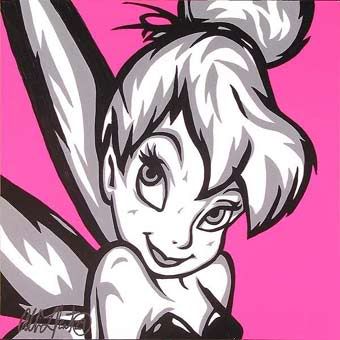 she is just so adorable
she is my baby
[
A boy and a girl,
the best of friends.
From elementary to high school
from beginning to end.


Through all those years
their friendship grew.
They both felt the same,
but neither knew.


Each waking moment
since the day they met.
They both loved each other
sunrise to sunset.


He was all she had
in her terrible life.
He was the one
who kept her from her knife.


She was his angel,
she made him smile.
Though life threw him curves,
she made it all worth while.


Then one day
things went terribly wrong.
The next few weeks
were like a very sad song.


He made her jealous
on purpose he tried.
When the girl asked, "Do you love her?"
on purpose he lied.


He played with jealousy
like it was a game.
Little did he know
Things would never be the same.


His plan was working
but he had no clue.
How wrong things would go,
the damage he would do.


One night she broke down,
feeling very alone.
Just her and the blade,
no one else home.


She dialed his number,
he answered, "Hello"
She told him she loved him
and hung up the phone.


He raced to her house
just a minute too late.
Found her lying in blood,
her heart had no rate.


Beside her was a note,
in it her confession.
Her love for this boy,
her only obsession.


As he read the note,
he knelt down and cried.
Grabbed her knife,
that night they both died.


She was found in his arms,
both of them dead.
Under her note
his handwriting said:


"I loved her so,
she never knew.
All this time
I loved her too."
]
NOW BOYS remember this!!!
12 Ways To Get To A Girls Heart--
1. Hugs her from behind.
2. Grab her hand when you guys walk next to each other.
3. When standing, wrap your arms around her.
4. Cuddle with her.
5. Dont force her to do ANYTHING!
6. Write little notes.
7. Compliment her.
8. When you hug her, hold her in your arms as long as possible.
9. Say I love you.....and MEAN IT!
10. Brush the hair out of her eyes
11. Comfort her when she cries.
12. Love her with all your heart
~~~~~~~~~~~~~~
~~~~~~~~~~~~~~~~~~~~~~~~~~~~~~

Description:

[

~*What Kisses Mean*~

]
*kiss on the forehead ------------ "forever you will be mine"
*kiss on the ear--------------------"i'm horny"
*kiss on the cheek-----------------"we're friends"
*kiss on the hand------------------"i adore you"
*kiss on the neck-------------------"we belong together"
*kiss on the shoulder--------------"i want you"
*kiss on the lips---------------------"i love you" or "i want you"
*holding hands--------------------"we can learn to love each other"
*a wink---------------------------------"Let's get it on"
*slap on the butt---------------------"thats mine"
*playing with the ear----------------"i can't live without you"
*holding on tight---------------------"don't let go"
*looking into each other's eyes---"let's get romantic"
*playing with hair on head---------------"tell me you love me"
*arms around the waist -----------"i love you too much to let go"
*laughing while kissing-------"i am completley comfortable w/you"
WHAT A KISS MEANS
+ Kiss on the stomach = Im ready
+Kiss on the Forehead ="i hope we're together forever"
+Kiss on the Ear = Your my everything
+Kiss on the Cheek = "We're friends"
+Kiss on the Hand = "I adore you"
+Kiss on the Neck = "we belong together"
+Kiss on the Shoulder = "I want you"
+Kiss on the Lips = I love you"

What the gesture means...
+Holding Hands = "we definitely love each other"
+Slap on the Butt = "That's mine"
+Holding on tight = "i don't want to let go"
+Looking into each other's Eyes = "i just plain love you"
+Playing with Hair = "Tell me you love me"
+Arms around the Waist = "I love you too much to let go"
+Laughing while Kissing = "I am completely comfortable with you"


:;;;;;;;;;:¸................,:;;;;;;;
':;;;;;;;;;';'¸..............,:;;;;;;;;
..':;;;;;;;;;;;¸..........,;;;;;;;;;;:
....`·¸:;;;;;;;¸........¸;;;;;;;;'
........`·¸:;;;;¸.......¸;;;;;:´
.............`·¸:;;¸.,.¸;;;;·
.......¸.·;;;;;;;;;;;;;;;;;;;
....´;;;;;´..`;;;;;;;;;;;;;;;,
...';;;;;;;;;;;;;;;;;;;;;;;;;;;
.....`:;;;;;;;;;;;;;;;;;;;;;;;
........`·.;;;;;;;;;;;;;;;;;;
............·;;;;;;;;;;;;.playboy bunny


............. ..........____
................. .........,--~''''¯¯¯ ..'-,...¯''~''~--,,
................ ...,-'''¯~, ....'- ...... ............... ....\-,
....... ......,-'_¯, ........................ ............, ........'~,
........ ..,-' ... ....................... ...........,-;',,,,_ ........'-,,
....... ,-'_, ........____ ............... ....,-' ..° ....'-, ......,°.;
..... ,-' .............,,,---,,, ............ ......|,,--~''''''¯I .....,'
.... ,;,_ .........,-' ....° ..,,;, ..........'-, .'~,_ ....,-'' ....,'
. ,--; .............|,,--~''' ....| ...........-' ........¯¯ ......,'
..;,°;, ............'-,_ ......,,-' .........._,,;- ......... ...,-'
.......'~, .............''''''''' ...........-'' ,-' ..........,,~'
............'~-, ................ ............... .....,,-~'
.................... '~--,,,,_______,,,,-~''''¯¯\
............ .........,-' ......,, \....\ ._,,,,i;;;|-|_,\
................. ..,/, ....,-;'---'----' ...... ..../.,_;|
.................,/, ,''''~, .............. .......| ¯
................... ''-'''| .................. ....\,
........................ ../, ........../\------~''¯'; .
.................. .....,'' ¯''~--~''' .¯'---,,,,--''
........................ ''~-,,-~

__________88888888:::::8::::::::::::::::8 8888888 888888888888
________888_8:::888888:::::::::::::: :::::::::::8 8888888888___888
___________88:::::88888888:::::: m::::::::::::::8 8888888888____8
_________888888888888888888:M:::: ::::::::::::888 8888888888
________88888888888888888888:::::::::: :::::::M88 888888888888
________8888888888888888888888:::::: :::::::M8888 888888888888
_________8888888888888888888888::::: :::::M888888 888888888888
________8888888888888888::88888::::: ::::M8888888 8888888888888
______88888888888888888:::88888:::: ::::M888888888888888___8888
_____8888888888888888 8:::88888::::::M:::::;o*M*o;888888888____88
____8 8888888888888888:::8888:::::::M:::::::::::: ::::::88888888____8
___88888888888888888::::88::: ::::::M:;:::::::::: :::::::::888888888
__8888888888888888888:::8::::: ::::M::::aAa:::::: ::::::M8888888888_______8
__88___8888888888::88:: ::8::::::::M::::::::::::: :::::::888888888888888_8888
_88__88888888888:::8: :::::::::::::M:::::::::::;: :::::::88:88888888888888888
_8__8888888888888:::: ::::::::::::M::::@@@@:::::: ::8w8888888888888888
__88888888888:888::::::::::: ::::M:::::::@a@::::: ::M8i888888888888888
_8888888888::::88::::::::::: ::::M888:::::::::::: :::::M88z88888888888888888
8888888888:::::8:::::: ::::::::::M88888:::::::::: ::MM888!888888888888888888
888888888:::::8::::::: :::::::::M8888888MAmAMVMM8 8*88888888___88888888
888888_M::::::::::::::::::: :::M888888888:::::::: :MM8888888888888___8888888
8888___M:::::::::::::: :::::::M88888888888::::::: MM88888888888888____88888
_888___M::::::::::::::: :::::M8888888888888M::::: mM888888888888____888
__888__M::::::::::::::::::: M8888:8888888888888:: :m::Mm8888_8888___888
___88__M::::::::::::::::::: 8888:8888888888888888 :::::::::Mm8___8888___888
___88__M::::::::::::::: :8888M::88888::8888888888 88::::::::::Mm8888____88
___8___MM:::::::::::::88 88M::::8888:::::88888888 8888::::::::::::Mm8_____4
_______8M::::::::::::88 88M:::::::888::::::::88:: :8888888::::::::::::::Mm_____2
______88MM:::::::: :8888M::::::::::88:::::::::8:: :::888888:::::::::M::::::M
_____8888M:::::::::888 MM::::::::::::8::::::::::: :M::::8888:::::::::::M::::M
____88888M:::::::::88 :M:::::::::::::::8::::::::: ::::M:::8888::::::::::::M::M
___88_888MM::::::888 :M:::::::::::::::::::::::::: :::::M:8888::::::::::::::M:
___8_88888M::::::88:: M:::::::::::::::::::::::::: :::::::MM:88:::::::::::::::::M
_____88888M::::::8 8::M:::::::::::::::::*88*::::: :::::::M:88::::::::::::::::::::M
____888888M::::: :88::M:::::::::::::::88@@88::::: :::::M::88:::::::::::::::::::::M
____888888MM:::: 88::MM:::::::::::::88@@88::::::: ::::M::::8:::::::::::::::::::::*8
____88888__M::: :::8::MM:::::::::::::::*88*:::::::::::::M::::::::: :::::::::::::::::::88@@
____8888___MM:::::::::MM: ::::::::::::::::::::::: ::::::MM:::::::::::::::::::::::::::88@@
_____888_ ___M:::::::::::MM:::::::::::::::::::::: :::::MM::M::::::::::::::::::::::::::::::*8
_____8 88____MM:::::::::::MMM:::::::::::::::::::: :MM::::MM:::::::::::::::::::::::::M
______88_____ M:::::::::::::MMMM::::::::::::MMMM: :::::::MM:::::::::::::::::MM
_______88____MM::::: ::::::::::MMMMMMMMMMM::::::: ::::::MMM:MMM
________88____MM::::::::::::::::::: MMMMM:::::::: :::::::::::MMMMMMMMM
_________88___8MM::::::::::: :::::::::::::::::::: :::::::::::::::::::::::MMMMMM
__________8___88MM: ::::::::::::::::::::::::::::::::M:::M:::::::::::MM
______________888MM:::::::::::::::::::::::::::MM ::::::::MM::::::MM
_____________88888MM:::::::::: ::::::::::::MMM::: ::::::mM:::::MM
_____________888888MM:::::::::::: :::::::MMM:::::::::::::MMM::M
____________8888888 8MM::::::::::::::::MMM::::::: :::::::::MM:::M
___________88_8888888M::::::::::: ::MMM:::::::::: :::::::::::M::::M
___________8__888888_M::::::::: :MM:::::::::::::: ::::::::::::M::::M:
______________888888_M::::::: :M::::::::::::::::: ::::::::::::M: