killing loneliness with you
(happy i guess

)
Email: kirara_1505@yahoo.com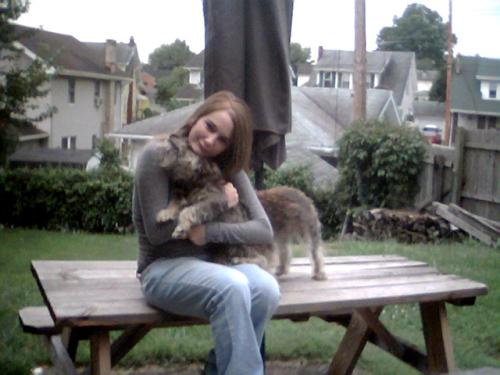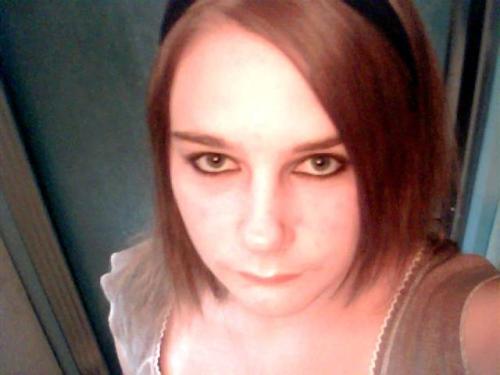 Elfpack titles and orders
Description:
im amber, im 15. and im not very interesting.
~music~
slipknot
afi
icp
flyleaf
taking back sunday
the used
matchbook romance
cky
shinedown
armor for sleep
aiden
nirvana
fallout boy
good charlotte
simple plan
him
korn
avenged sevenfold
shaggy 2 dope
from first to last
bleed the dream
all american rejects
my chemical romance
marilyn manson
the academy is
matchbook romance
red jumpsuit apparatus
gym class heroes
silverstein
senses fail
30 seconds to mars
~~~~~~~~~~~~~~
~~~~~~~~~~~~~~~~~~~~~~~~~~~~~
~more about me~
LAYER ONE
--Name:amber ---Nickname: dont have one
--Birthdate:november 28
--Birthplace: west virginia
--Current location:kentucky
--Eye color: blue
--Hair color: brown
--Height:5'4
--Righty or lefty: Right


LAYER TWO
--Your heritage:native american,thats all i know
--The shoes you wore today: chucks
-- Your weakness:jon
-- Your fears: spiders
-- Your perfect pizza: cheese
-- Goal you'd like to achieve: live


LAYER THREE
-- Your most overused phrase:fuck you
-- Your thoughts first waking up: sleep!!
-- Your best feature: my eyes
-- Your bedtime: when i get off the phone
-- Your most missed memory:being happy



LAYER FOUR
-- Soda: pepsi
-- Fast food joint: burger king
-- Single or group dates: single
-- Adidas or Nike: nike
-- Chocolate or vanilla: chocolate
-- Cappuccino or coffee: Cappuccino


LAYER FIVE
-- Smoke: no
-- Sing: not good
-- Take a shower every day: yes
--Have a crush(es): not really but i like my bf obviously
-- Do you think you've been in love: i have been before
-- Want to go to college: yes
-- Like high school: yes
-- Want to get married: yes
-- Believe in yourself: idk
-- Get motion sickness: no
-- Get along with your parents: kinda
-- Like thunderstorms: they scare me
-- Play an instrument: no


LAYER SIX
In the past month...
-- Drank alcohol: no
-- Smoked: no
-- Done a drug: tylenol, but i was sick
-- Gone to the mall: yes
-- Eaten an entire box of Oreos: no
-- Eaten sushi: i wish
-- Been on stage: no
-- Made homemade cookies: no
-- Dyed your hair: no
-- Stolen anything: No


LAYER SEVEN
Ever...
-- Been trashed or extremely intoxicated: no
-- Been caught doing something:depends on what that means

-- Gotten beaten up: no
-- Shoplifted: no
-- Changed who you were to fit in:no


LAYER EIGHT
-- Age you hope to be married: idk
-- Numbers and names of children: 2 or 3
-- Describe your dream wedding: idk
-- How do you want to die: old
-- Where do you want to go to college: uk
-- What do you want to be when you grow up: nurse
-- What country would you most like to visit: europe


LAYER NINE
In a Girl/Boy...
-- Best eye color: brown or blue
-- Best hair color: brown or red
-- Short or long hair: long
-- Height: i dont care
-- Best first date location:idk
-- Best first kiss location:i dont care as long as it is special





LAYER TEN
-- Number of drugs taken illegally: 1 or 2
-- Number of people I could trust with my life: a few
-- Number of CDs that I own: alot
-- Number of piercings: 7
-- Number of tattoes: one
-- Number of times my name has appeard in the newspaper: none
-- Number of scars on my body: alot

~~~~~~~~~~~~~~~~~~~~~~~~~~~~~~~~~~~~~~~~~


the academy is... i like this band



30 seconds to mars..




| | | | |
| --- | --- | --- | --- |
| Age: 16 | Year of birth: 1990 | Month of birth: 11 | Day of birth: 28 |
What do you do?:
Something in between
Place of living:
USA-Kentucky
Exact place of living:
ashland
Other interests
animals
books
cars
cats
dogs
drinks
eating
economics
fashion
film
geography
history
party
slacking
shopping
travelling
writing
Sexual preference:
opposite sex