Description: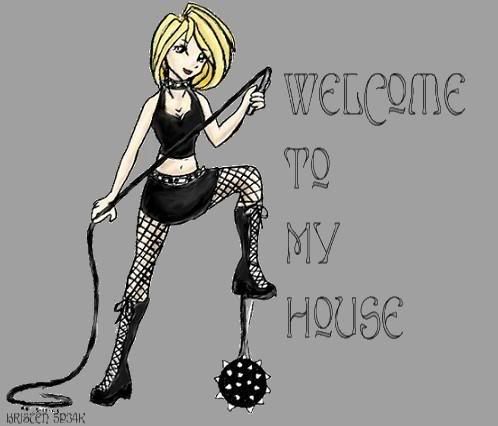 ask me and u'll get to know me better
About me:
I am a playful lil innocent gurl...who loves to tease, to bite, to be biten...also i love kinky shit!! The kinkier the better!! My hobbies are playing guitar, taking picz, flirting, fighting, and being a bitch!!
If i had to describe myself in one word it would be...Juggalett
e!! By the way if you fuck with me...your not only be jumped by my homies!! but you will be tortured by me :P!!!

My Homies:
David
Brent
Robert
Amanda
Twist
JoeJoe
Matt
Daniel
Peter
Vin
Mich
Chris
and alot more!!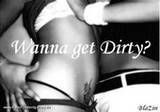 I also have a myspace...but if you wanna see it you have to add me to ur friends...cuz i had to change my private settings cuz the church where my mother goes is bitching me and her out cuz they say it's too sexual and not something a christian (which i have to act like one at church) shouldn't have on there myspace!!
http://www.myspace.com/thend666





Also...i'm in love with a guy who i know i can never get...cuz this bitch won't back the fuck off our case...and starting to spread rumors about me...and i'm about to kill her ass!! but i'm in love with 2 guys!!
David and Brent!!
but i guess when you think about it it's kinda wrong to be in love with 2 guys...know you can't get with one of them!!




Info about me you should know:

I am a JUGGALETTE
I am kinky
I am aggressive
I am not scared to admit i'm sexy
I am different

If you piss me off (which i hope no one does) i am a real bitch and you'll find out quick i don't play that shit!! also I hate (and i mean) lier, cheaters, preps, posers, wanna-bes, and wiggers!!

My favorite saying:
Tripp pants: $59
ICP shirt: $35
Tank top: $10
Boxers: $15
To see them all on my floor: PRICELESS




Okay...most of your are probally gonna ask..."what is a Juggalette or Juggalo?" to answer ur question before you ask it...it is a Psychopathic Records Fan...who loves ICP, Twiztid, Blaze, Anybody Killa, Three 6 Mafia, etc.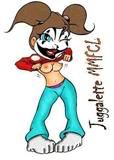 Things i like:
Juggalos
Juggalettes
Goths
fucking
biting
sucking
makingout
riding
spanking
stalking
etc

Things i hate:
preps
wiggers
posers
wanna-bes
Juggalo and Juggalette haters