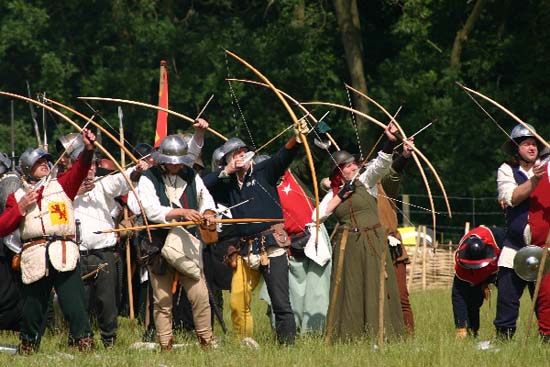 The Festival of Love takes place in Tuscany, Italy at the villa of a wealthy Lord. It started ten years back when he wanted to see a niece well married, but did not know how to go about getting her married. All of the local men had either gone to other women, or had been refused by his niece. So, he sent word out that he was holding a festival in honor of his niece. There would be competitions and activities during the day, and during the night a great feast would be held, and then a masquerade ball. The first festival lasted only two days and one night, but the Lord was so pleased by the result0his nieces' marriage- that he decided to hold it again. Every year it grew larger, until finally it became what it is now: A month of festivities for every rank of person who can attend. Large feasts, balls and masquerades are held during the night. By day there is jousting, racing, bow competitions, and several other games for everyone to enjoy-not to mention flirting and trying to impress the someone that has caught your eyes. Princes come from all over with large parties of their friends, and the same for the women. The lord even had to build onto his villa to accommodate all that come, and they still typically end up with tents in the fields. Still, the Lord loves to put them on, and now that his own daughter is of marrying age, he hopes she'll meet with a good man who will want to continue it.
---
So, just make a page for ALL of your characters. If you chose to make the sibling or cousin of someone else's character, then ask them first. :D Otherwise, you all know how I like my roleplays.
This one is a little different in that it will be in the comment section bellow, and it's not a very 'serious' roleplay. The only target is to have fun, and maybe help fend off writers block for those of us who write.
Enjoy.
Oh, and it's Medieval times? I guess... Around that time era.
---
Hannah's Festival Characters
= Jerico, Edward, Isabella, and Fiorella
Shell's Characters
= Mona, Stephano, Bijou and Nicolas
Yudy's Characters
= Muirne, Orzlek, Roopertti
---
| | |
| --- | --- |
| | Show these comments on your site |