---
Slideshow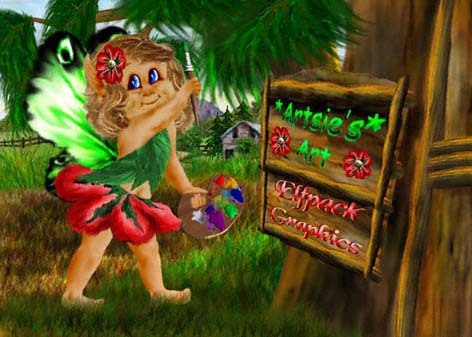 This wiki-page is indexed under Artsieladie-Art
WELCOME!
Total: 1200 images
All of my graphics are created by/copyrighted (©) to me, [Faith.Hope.Love],
aka Artsieladie/Sharon Donnelly, unless otherwise specified.
Please see also: Public-Notice_By-Artsieladie
This wiki-page, *Artsie's* Graphics, and all of its sub-pages, associated with Artsieladie, showcase my older graphics.

My older graphics are of a mediocre quality because:
- My art/graphics have greatly improved from both having more experience.
- I now use the PNG format, which is a better quality format than especially GIFs, but also JPGs.
- Of having now a much better, bigger, high definition, high resolution monitor, thanks to my bestest buddy, Hans. :)
For my newer graphics, please see:
For the Floral Dividers I am using here, see:
I'm not happy I have to add this block of text notice to every page, because my artwork is being stolen right and left, used
by non-members and is being offered as 'free to use' on/from other websites in their collections without my permission, since
"created by/copyrighted to" doesn't seem to be sufficient enough for some who make it a habit to steal other people's works.
So, to those who are thinking about taking, using, offering to others MY work, etc., violating my copyright, this next chunk of
text leaves you with NO excuse for violating my copyright. FYI: "I" have never placed ANY of my works in 'public domain'!!!
Don't STEAL MY WORK!

- Any and all graphics I post on this site are NOT for non-members to use for ANY reason without MY PERMISSION!


NO EXCEPTIONS!




- Any and all art/graphics I post on this site are NOT for non-members OR members to add to and/or offer from ANY
other collections on ANY other website, period!

NO EXCEPTIONS!




- Any and all my creative endeavors I post on this site are NOT for ANYONE to use, modify, offer for use, etc. without
MY PERMISSION with the ONE exception being: ONLY Elfpack members can use my graphics ONLY "as is" in their
Elfpack houses and on wiki-pages!


- I can be contacted through my "Contact Me" page on any of my blogspot blogs:



- Plain text only emails. NO generic/hyper-links or url shorteners; NO attachments. Non-compliance = spam = deleted.


- For other places to find me online, look below under "

Artsieladie Online

" and click on "Show content".


- This information nullifies any and all excuses for violating my copyright.

FOREWARNING

:


- I do NOT deal with dishonest, disrespectful, and greedy people.


-

To ALL art thieves

: you WILL be reported, "

BLACKLISTED

" and made viral throughout Social Media.



About the usage and sharing of my Creative-Endeavors_By-Artsieladie in greater detail, please see:

Violators of my copyright listed here; updated as needed:

Artsieladie's Older Graphics' Index:
Total: 01 images

Total: 321 images *5 sub-pages*

Total: 93 images *12 sub-pages*

Total: 25 images *1 sub-page*

Total: 48 images
Total: 692 images *3 sub-pages*

Total: 11 images

Total: 22 images

Total: 35 images
Credits:
Artsieladie Online

:

Show content



Please note in reference to [Hedda] banning me from Elftown:
Show content
May God Bless You!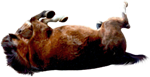 Have a Great Day!

---
The following wiki-pages belong to this index (category):
---
| | |
| --- | --- |
| | Show these comments on your site |