Page name:
A Ritualists Journey Custom Characters
[Logged in view]
[RSS]
2008-04-23 00:32:14
| | | |
| --- | --- | --- |
| # of watchers: 6 | Fans: 0 | D20: 14 |
Name: Colton
Screen Name: [
MadHatress
]
Age: 23
Race: Ritualist
Weapon:
Who you follow: Enimiga
Personality:ea
sily distracted when involved in a boring conversation. Doesn't come around much but to start some trouble with people he doesn't like
History: Colton lived a sick childhood and was always taken care of by his sister. When he was born, he was thought to get older and become a beast master lik his father. When his parents saw that he was born blind, they knew that he would be even better off. Now a days, he refuses to have anything to do with her since she betrayed Enimiga to follow Rayne; He took a dagger to her as she slept and bore out her eyes as punishment and has since disowned all relation to her. His family had long since been killed during the time Rayne and her friend went snooping around. He vowed at a young age that when Enimiga came back he would follow him to the death.





Name: Cloe
Screen Name: [MadHatress]
Age: 19
Race: Necromancer
Weapon: Book of the Dead
Who you follow: Rayne
Personality: Socially withdrawn, calm and very strongly follows what she believes in
History: Cloe is Colton's sister, but she hasn't spoken to him since he blinded her. She's often mistaken for a ritualist, but is quick to correct them. Growing up, she loved her brother and did what she could to take care of him when his blindness led him to trouble; but the day she realized that Enimiga was back, she was driven even further from her hopes to make up with her brother




Name:Alex Walker
Screen Name:[Sky Chord]
Age:16
Race:Human
Weapon:Spellcaster
Who you follow:Luna
Personality:Sometimes he'll say random things, leading you onto thinking that he may be a very weird individual, Most of the time, he has his face buried into a book to really notice.
History:Ever since he was little, he's been in libraries. both of his parents where librarians, so he's been around books at a early age. His grandmother taught him how to spell cast at the age of 8. One day after school, he met Luna, for some reason attracted to her ever since, he followed her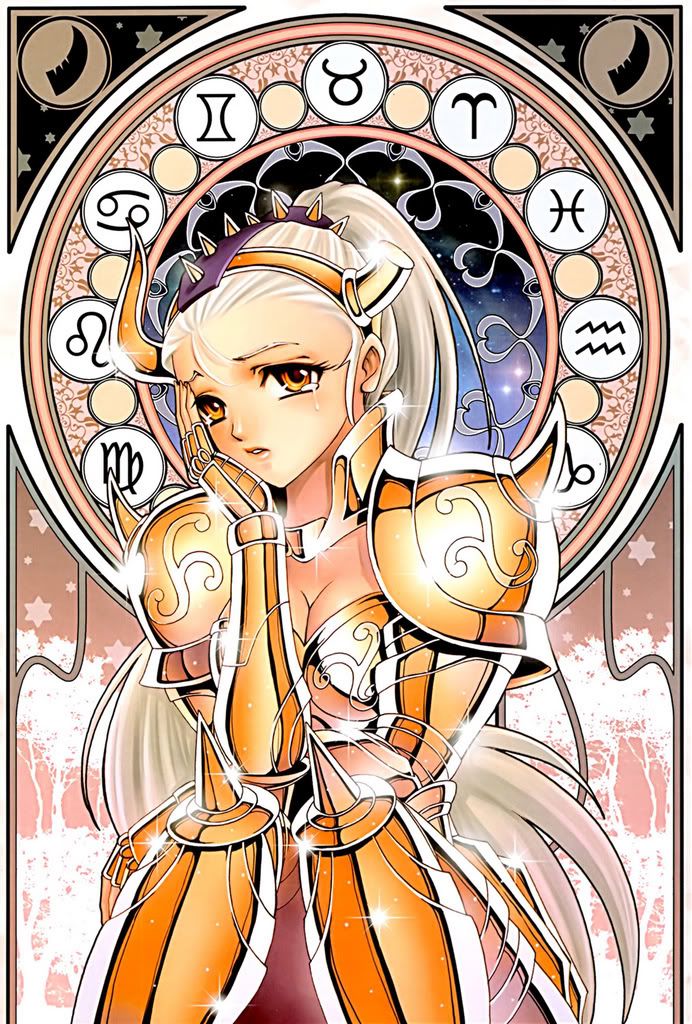 Name: Saber
Screen Name: [Verpassen Sie Chelsea Arleta]
Age:18
Race:human warrior
Weapon: sword and well with hand to hand combat
Who you follow: Rayne
Personality:shy quiet and really nice to everyone but can be brutal when fighting she is really smart and seems to be sad a lot
History:When Saber was young she was a happy girl and was loved by her parents. When she was ten she was kidnapped by Necromancers. a few days later she killed them but when she got home she found the bloody, mangled bodies of her parents and ran off to become stronger to avenge her parents' death.






Name:Maharajah
Screen Name:[Wally :(]
Age:19
Race:Necromancer
Weapon:NecroSword
Who you follow:Enimiga
Personality:He doesn't like joking around and has a very small sense of humor. his favorite hobby is killing,especially a powerful opponent.he will do anything to kill someone or something,even his allies.
History:his parents died at his birth and he was found by an old man that liked to study necromancy but didnt really like using it. he became interested into what his foster father was studying and by the age of 6 years he was able to raise the dead. he was able to do this but he could not control what he rad raised and the undead creatures that he rose and they started killing everything around him even the man that raised him for 6 years. Maharajah looked everything around him and anger started filling inside him. He put everything that happened oin himself and then became angry at himself. he started taking his anger out on everything else. he studied more into necromancy and his anger inside him soon turned into pure evil.





Name: Darius Lachesis
Screen Name [Blinded Seraphim]
Age: 36
Race: Beast master
Weapon: Staff and his animal companions
Who you follow: Whoever he likes...and is willing to pay
Personality: A gruff and surly man, but usually harmless
History: Darius is a different kind of beast master in that he only deals with snakes. This is a trait of his long family line. Darius cares for over 100 snakes which he calls his "children". his only assistance is from his lazy brother Brutus, a minor elementalist.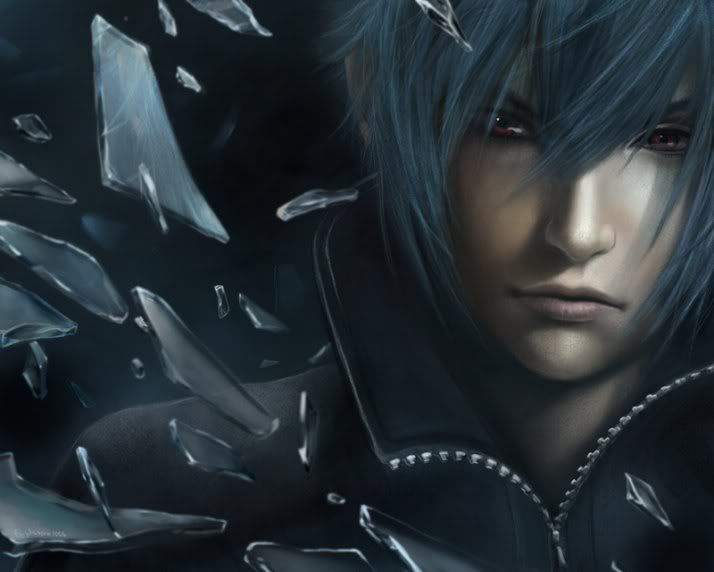 Name: Tsarus
Screen Name: [DragonicTunes]
Age: 29
Race: Necromancer
Weapon: Halberd
Who you follow: Rayne
Personality: Unlike most Necromancers, Tsarus follows Rayne due to how displeased he is with the reputation Enimiga has given his kind. Besides that he's extremely laid back and seems unaffected by the cold shoulder his family gave him 14 years earlier.
History: Tsarus was born and raised in a large town within an upper-middle class family; not rich enough for great luxury, but able to get by with occasional treats. He learned young of his powers as a Necromancer and often played and practiced with it during his free time. Unfortunately around the age of 15, his family found out and cast him aside. Instead of wallowing in despair, he moved on to a different city and abandoned his family name; taking up a job as a city guard. Since then he has practiced in secret and gained a great deal of extra experience, though because he hasn't used that power in battle he's far more efficient with a Halberd as his weapon thanks to fighting with one over the past 14 years of his life. He strongly opposes Enimiga for several reasons, but normally keeps quiet about it when the subject arises.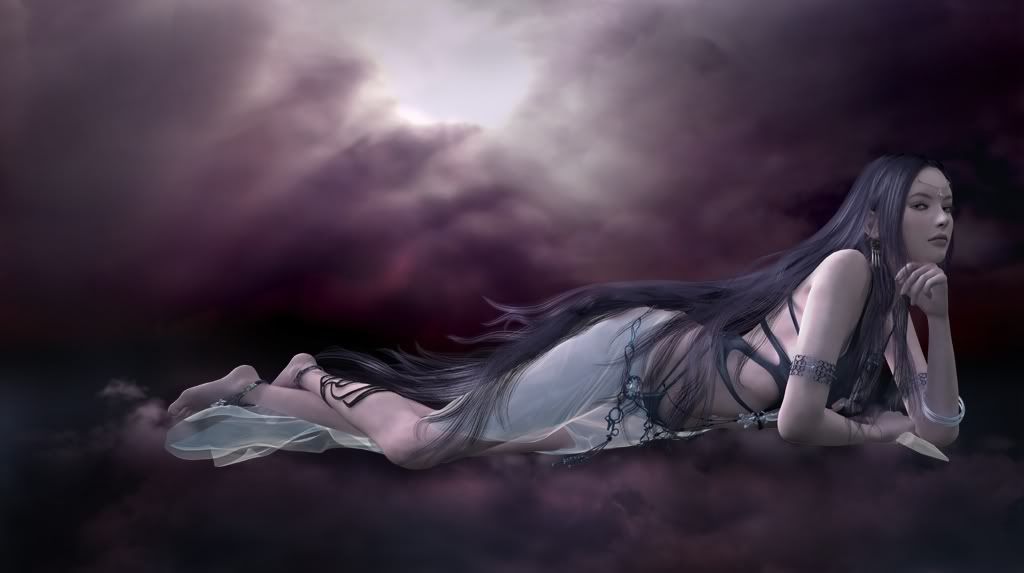 Name: Nala
Screen Name: [DragonicTunes]
Age: 23
Race: Elven warrioress
Weapon: Short sword
Who you follow: Enimiga
Personality: Nala is cruel and enjoys tormenting people
History: Nala grew up in high society, but the elven people cast her out due to her cruel ways. Her only pleasure came from hurting and tormenting others. When Enimiga came back, she didn't hesitate to join his side, enjoying the pain and destruction he brought to the world. She admires and adores him for his blood thirst; maybe even loves him for it. She would follow him to the death.





Name:Orotsune
Screen Name: [Shikamaru101 PK]
Age:28
Race:Assassin
Weapon:Katana
Who you follow:Enimiga
Personality:Very quiet and protective of his master Enimiga. He is a silent killer who uses his abilities to attack enemy without alerting the enemy. Orotsune is weak when it comes to hand to hand combat and magick attacks.
History:Orotsune had a rough life as his father was one of the best Ninja assassins ever known. His father pushed him so far that he ended up casting a spell taking his fathers powers of invisibility, cloaking, and levitation, but taking his powers cost his father his life. He never met this mother but was known as one of the most sneakiest assassins in the land.





Name:
Screen Name
Age:
Race:
Weapon
Who you follow:
Personality:
History:





Name:
Screen Name
Age:
Race:
Weapon
Who you follow:
Personality:
History:





Name:
Screen Name
Age:
Race:
Weapon
Who you follow:
Personality:
History:





Name:
Screen Name
Age:
Race:
Weapon
Who you follow:
Personality:
History:
---