Demons
forgotten allies
Screen Name:
Name:
Age:
Weapon:
Power:
Personality:
History: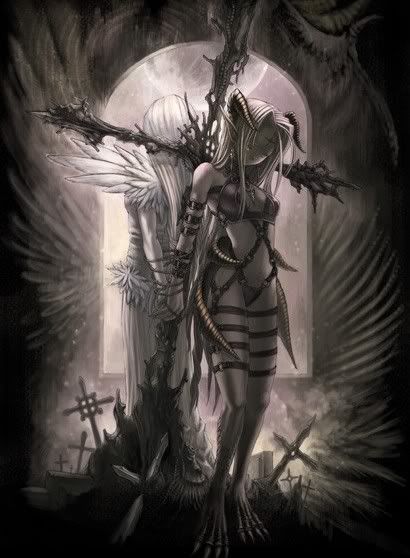 Screen Name:
Name:
Age:
Weapon:
Power:
Personality:
History:
Screen Name:[
Osborn#67
]
Name:Dante Gergono
Age: 137
Weapon: a long Rapier styled sword that is made to be like a regular sword be wielded like a Rapier. He also uses a shield that is almost as tall as a average man.
Power: Charm (only works on anyone below his status or someone of a weak mind, Black Lightening (a power that allows Dante to kill multiple enemies when he is servely injured or when someone that he cares for is in danger (it is not a free use power)), healing (just what is says, though some methods would make even the most gruesome that a hardcore satanist human would be frozen in fear)
Personality: Dante has a almost buisness like approach to anything of great importants but is known to chase the first beautiful demon girl he sees, he was also known to sleep with human women before the times of when the three races rose to power.
History: Dante actually started out as a mere foot soldier in the army when his coming of age was only a few days off, he proved his valor and strength when the demons first engaged the Elven armies. He now is a personal guard to the King and queen's daughter, which he has no wishes to be with since the king is overprotective of her.
Screen Name: [
MadHatress
]
Name: Liro
Age: 91
Weapon: Talons, Sword
Power: Luring Blood Lust ([
A seductive ability that lures unsuspecting victims into the grasp of a blood-thirsty demon, also allows the demon in control to put the victim in a hypnotic state for a short period of time
])
Personality: Calm and laid back. Always around to give advise to the best of his ability when it is asked for. Considers himself a lover, not a fighter, but he won't hesitate to retaliate when attacked
History: prefers not to talk about his past
Screen Name:
Name:
Age:
Weapon:
Power:
Personality:
History:
Screen Name:[
Verpassen Sie Chelsea Arleta
]
Name:Shirelle Titonia (ty-toe-knee-uh)
Age:15
Weapon: sword
Power:the bracelet on her left wrist produces a fire power and naturally she can use wind
Personality:sh
e gets around looking innocent and kind but she is rude to anyone until they get to her nice side
History: she doesnt like telling so UNKNOWN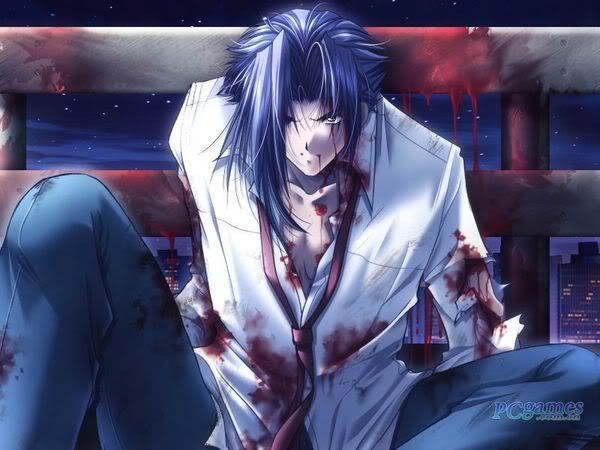 Screen Name: [Delirious_Angel]
Name: Kaiser
Age: Unknown, Appears to be in lower to mid twenties .
Weapons: Serrated Masamune that appears to be stained with blood.
Powers: Ability to Alter reality, Psionics, Decay, and Pestilence.
Description: ((refer to pic)) Kaiser has no feelings towards anyone, his existence is that only to bring suffering and death to those around him. He is attractive when he is in humanform, rarely does he change into his demon form, he hates all things that are beautiful, he loves to cause suffering and decay all living things. Everything within 50 ft of him tends to decay and wither away.
History: Only thing known about Kaiser was he has been around since the age of man, manipulating and causing death and destruction by corrupting, causing disease and pestilence. During the Great Elven Wars beteween demons and elves he was imprisoned by a Holy order of paladins, in which held him at bay for over 500 years before he was released by a group of tomb raiders whom released his seal by doing so the tomb raiders fate was sealed. Since then Kaiser has been on the move constantly causing mayhem.

*****P.S.***** He is one of the four deadly horsemen of apocolypse, he is pestilence.



Screen Name:[Wally :(]
Name:Ukaru
Age: 683
Weapons: a chipped,dull knife that he found on the ground. he sharpens the knife alot but doesnt really seem to get very sharp at all
Powers: mind control,mind reading,time traveling,beast instincts,shape shifting
Description:he has never liked anyone but himself,his only intension is to make everyone and everything around him suffer,he only wishes to destroy.
History:he is an antient beast like time traveler,he was put into a long dark sleep 300 years ago and has some how escaped.no one knows how he escaped.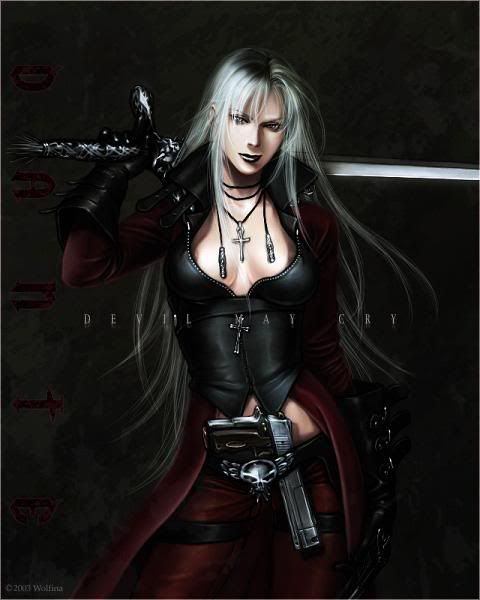 *(Raja)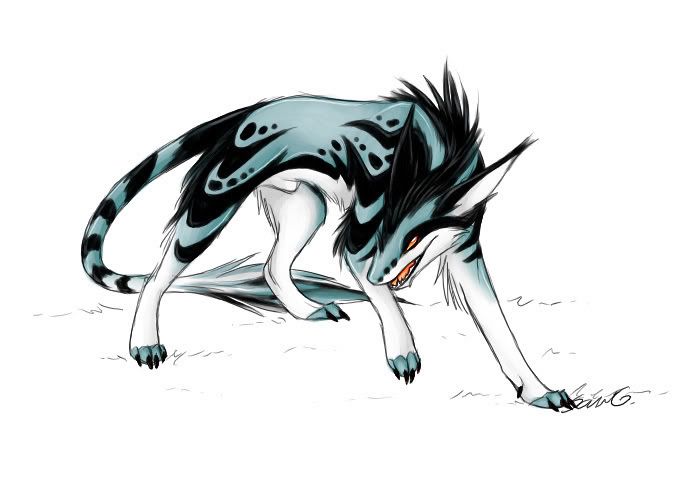 *(Claudius)
Screen Name:[Sonya Blue]
Name:Raja
Age:28
Weapon:Sword
Power:Unknown
Personality:Kind of a loaner, she likes to keep to her self, and when it comes to others, even her own kind she could care less what happens to them. This goes for everyone except Claudius.
History:It's unknown, she refuses to let anyone in it it, she always says its none of their concern. Raja is never on time or there when she is needed. Claudius is her companion and the only one who she shows any kind of emotion towards. Claudius and Raja met for the first time about 8 years ago, he was abandoned by his mother and began to follow Raja around. At first Raja ignored him in hopes that he would go away. She beat him and threatened to kill him several times before she realized that he wasn't going to leave her alone. Now they seem like the best of friends, Raja seems to carry on conversations with Claudius at times.