Hey its ur girl addi welcome to my page im a girl who likes to have fun and chill im a girl you can tak about anything and i can try to give u advice on waht to do if i can im out of high school HollA hehe well if u want to get 2 know me then hit up iight lata pecae ♥Addi [

♥When a guy calls you hot hes looking at ur body when a guy calls you pretty hes looking at ur body when a guy calls you beautiful hes looking at your heart♥

] [

NICKNMAES FREINDS HAVE GAVE ME

]

♥

bricua

♥

♥

latinarabbit

♥

♥

sugar

♥

♥

didi

♥

♥

SeXy GiRl

♥

♥

sweetie

♥

♥

GirlY

♥

♥

Angel

♥

♥

my babi

♥

♥

beautiful

♥

♥

girly gurl

♥

♥

Tinkerbelly

♥
[xXlucy=whore!Xx] kewl person
[.x. Lil Lizzie .x.] realli sweet girl
[deathly ~*~ beautiful] realli good friend
[~*~angel with a killer booty~*~] ♥such a kewl girl love ya mauhhh♥
[aztek611] ♥MI PRINCESA♥
[Latundra] friend
[gothicangel] kewl girl
[beautiful blue eyes] ♥shes my sis shes ben tehre 4 me thx girl love ya muahh♥
[Brown_Eyes09] ♥my adoreable lil sis love ya girl mauhh♥
[The Fantastic Elk] ♥SUCH A SWEETHEART♥
[countdown] ♥WOW BABE I LOVE YOU LOTZ THX 4 BEIN SO SWEETI LOVE YOU LOTZ YOU R SO SUCH A SWEET PERSON DONT EVER CHANGE 4 NO ONE I LOVE U JSUT THE WAY U R LOVE YA LOTZ MAUHHH I NEVER GET TIRED OF SAYIN ATHT 2 U HEHE LOVE YA MUAHH ♥
[Juggalette Ryda] ♥WOW I KNOWN THIS GIRL 4 LIKE 2 YEARS SHES SO AWESOME I LOVE YA LOTZ IM ALWAYS HERE 4 U MAUHH♥
[gazz] ♥SWEETHEART♥
[dark azz mexican] ♥SWEETHEART♥
[Weirdo.Phreak.] kewl ass chix
[Naughty Angel] ♥SHES MY SISSY I LOVE YA LOTZ GIRL MAUHH THX 4 ALWASYS BEING HERE 4 ME MAUHH♥
[Sky Chord] ♥REALLI GOOD FREIND I LOVE HIM LOTZ♥
[hjkjkl] ♥HOMIES♥
[Scary Kids Scaring Kayla;]l ♥MY LIL SIS LOVE YA LOTZ SIS MUAHH♥
[123 im gone!!] ♥SUCH A SWWETHEART LOVE YA MUAHH♥
[Fallen Child Athena] ♥MY MAMI I LOVE YOU MUAHH AND I LOVE DADDY TOO HEHE MUAH 2 BOTH OF YOU♥
[~*!Tiffy rox ur sox!*~] FRIENDS 4 LIFE
[DeeJay™] ♥SEXII AND SWEET♥
♥THIS ALL MY FREINDS U MESS WITH THEM OR HURT THEM IN ANY WAYZ YOU WILL DEAL WITH AND THATZ NOT A GOOD IDEA SO DONT F*** WITH TEHM AND IF YOU DO U WILL KNOW WAT PAIN FEELS LIKE HEHE LOL WELL YAH LOTZ THERE MORE BUT THESES R ONES I TALK 2 ALOT BUT I LOVE YOU ALL MAUHH ♥ADDI♥





If you want to see pics of me then go Addis Pics


<b>

More pis of meAddis Pics 2
If you like who i am then go and join my fanclub hehe Join please even if you dont know me heheAddis Fanclub
If you like tinkerbell ike me then join my wiki Tinkerbell Fanz




[

WIKIS I HAVE JOINED

] angels and devills bored wiki guys kissing guys hello kitty

[

♥PUERTORICAN PRIDE PART 1♥

] Roses are red PUERTO RICANZ are brown thats my race so don't put it down!! My PUERTO RICAN pride I will not hide My PUERTO RICAN race I will not disgrace My PUERTO RICAN blood flows hot & true My PUERTO RICAN peeps I will stand by you thru thick & thin till the day we die Our PUERTO RICAN flag Always stands high I yell this poem Louder than all the rest. cuz every 1 knows PUERTO RICANZ ARE THE BEST!!! PUERTO RICAN Pride in my mind PUERTO RICAN BLOOD is my kind So step aside and let me through Cuz its all about the PUERTO RICANZ crew Life sucks and then u die but if your PUERTO RICAN You die with a good pride!!!! [

♥PUERTORICAN PRIDE PART 2♥

] WHY PR!CANS ARE DA BEST.... PUERTO R!CANS dont just kiss, we make out. PUERTO R!CANS dont just fore play, we fuck! PUERTO R!CANS dont relax, we chill. PUERTO R!CANS dont talk bad, we talk shit. PUERTO R!CANS lips arent just hot, their the lips you wish you could kiss. PUERTO R!CANS are the people you could ALWAy`z trust. PUERTO R!CANS are the best REGGAET0N dancers ;) PUERTO R!CANS arent nice, we the shit. PUERTO R!CANS arent just friends, we fam. PUERTO R!CANS are sexy! PUERTO R!CANS are blessed when they are born because now were proud to tell everybody that we are PUERTO R!CANS. PUERTO R!CANS are...there isnt enough words that could explain how and who PUERTO R!CANS are. People envy us because they know we are better! No nationality is more BANGiN then PUERTO R!CANS! EVERyB0Dy L0VE`z US BECAUSE WE ARE UNiQUE iN THE BEST WAy`z THAT THERE C0ULD BE! WE ARE PUERTO R!CANS && S0 FUCKiN PR0UD 0F iT ! ***Send this to all the PUERTO R!CANS you know (even to the PUERTO R!CANSwho gave this to you) so people will know that were proud of being PUERTO R!CANS*** repost this in 5 min or ur not boricua.............

My webpage is www.freewebs.com/sexii_addi go tehre and check it out and dont 4get to sing the guestbook

♥

[

FOR ALL MY LOVING FREINDS LOVE YA

]

♥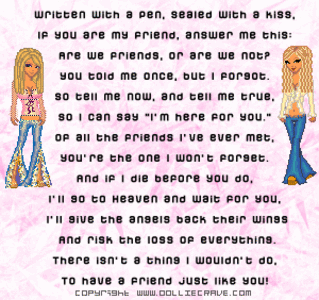 Add me to mysapce if u have it www.myspace.com/thesweetestboricua08
December 23rd~ January 1st = Red
January 2nd ~ January 11th = Orange
January 12th ~ January 24th = Yellow
January 25th ~ February 3rd = Pink
February 4th ~ February 8th = Blue
February 9th ~ February 18th = Green
February 19th ~ February 28th = Brown
March 1st ~ March 10th = Aqua
March 11th ~ March 20th = Lime
March 21st = Black
March 22nd ~March 31st = Purple
April 1st ~ April 10th = Navy
April 11th ~ April 20th = Silver
April 21st ~ April 30th = White
May 1st ~ May 14th = Blue
May 15th ~ May 24th = Gold
May 25th ~ June 3rd= Cream
June 4th ~ June 13th = Grey
June 14th ~ June 23rd = Maroon
June 24th = Grey
June 25th ~ July 4th = Red
July 5th ~ July 14th = Orange
July 15th ~ July 25th = Yellow
July 26th ~ August 4th = Pink
August 5th ~ August 13th = Blue
August 14th ~ August 23rd = Green
August 24th ~ September 2nd = Brown
September 3rd ~ September 12th = Aqua
September 13th ~ September 22nd = Lime
September 23rd = Olive
September 24th ~October 3rd = Purple
October 4th ~ October 13th = Navy
October 14th ~ October 23rd = Silver
October 24th ~ November 11th = White
November 12th ~ November 21st = Gold
November 22nd ~ December 1st = Cream
December 2nd ~ December 11th = Grey
December 12th ~ December 21st = Maroon
December 22nd = Teal
*RED* Cute and lovable type, You are picky but always in love...and liked to be loved. Fresh and cheerful, but can be "moody" at times. Capable with people nice, soft, and that can love you for the way you are. Likes people that are easy to talk to and can make you feel comfortable. >
*CREAM* Competitive and sportive. Don't like losing and always cheerful! You are trustworthy, and very out going. You choose love carefully, and don't fall in love easily. But once you find the right one, you don't let go for a long time.
*TEAL* You are mostly interested in your looks. And have high standards in picking love. You think and make a solution precisely, and hardly make stupid mistakes. You like to lead and it is easy for you to make new friends.You are very competitive and love to be first.
*GREY* You are attractive and active. You never hide your feelings and express everything that's inside. But can be selfish at times. You want to be noticed, and don't like to be treated unequally. You can brighten up peoples day. You know what to say at the right time and you have good sense of humor.
*GREEN* You get along well with new people. You are not really a shy person, but sometimes you can hurt people's feelings by your words... You like to be loved and noticed by your lover, but mostly you are single, waiting for the right person.
*GOLD* You know what's right and what's wrong. You are cheerful and out going. It's hard for you to find the one you want, but once you find the right person, you won't be able to fall in love again for a long time.
*PINK* You are always trying your best in everything, and like to help and care for other people. But you are not easily satisfied. You have negative thoughts, and you look for romantic love like in a fairytale.
*YELLOW* You are sweet and innocent. Trusted by many people and have a strong leadership towards relationships. You make good decision and make the right choice at the right time. And always dreaming of romantic relationship.
*MAROON* You are intelligent and know what's right. You like to make things go your way, which can sometimes cause trouble for not thinking about other people's feelings. But you're patient when it comes to love. Once you get a hold of the right person, it's hard for you to find a better love.
*ORANGE* You are responsible for your own actions, and you know how to treat people. You always have goals to reach and you really work hard to get there, you are competitive. Your friends are really important to you and you appreciate what you have, you sometimes over react that's because you are sensitive.
*PURPLE* You are mysterious, never selfish and get interested in things easily. Your day can be sad or happy depending on your mood. You are popular between friends but you can act stupid at times, and forget things easily. You go for a person that's trustworthy.
*LIME* You are calm, but easily stressed out. You get jealous easily, and complain over little things. You can't get stuck into one thing, but you have a capable personality for everyone to trust you and like you.
*SILVER* You are imaginative and fun, you love trying new things. You like to challenge yourself and you learn things easily, you're easy to talk to and you give good advice. When it comes to friendship, you find it hard to trust someone, but once you find the right friend, you trust them forever.
*BLACK* You are challenging, and have the "guts". But you don't like changes in your life. And once you make a decision, you keep it that way for a long time. Your love life is also challenging, and different.
*OLIVE* You are warm and light hearted. You seem to flow well with friends and family. You don't like violence and know what's right. You are kind and cheerful, people that are easy to talk but don't envy other people easily.
*BROWN* You are active and sportive. It's hard for other people to become close with you, but you fall in love easily. But once you find out you can't get something, you give up and let go easily as well.
*BLUE* You may have low self-esteem, and can be very picky. You are artistic and like to fall in love, but you let your love pass by, by loving with your mind, not your heart.
*NAVY* You are attractive, and love your life. You have a strong feeling towards everything. And very easily distracted. Once you get angry at someone, its hard for you to forgive them.
*WHITE* You dream and have goals in your life. You get jealous easily and you don't react to things easily. You are different and sometimes weird, but everyone loves that in you.
*AQUA* Your feelings change suddenly and easily. You are always lonely, and like traveling. You are truthful, but listen and believe other people too easily. It's hard to find love for you, and you get lost in love easily, Sometimes get hurt by love