Mental Terrorist
(escaped from a monster

)
Name: Corie and please please read my profile before you talk to me
Not no more MO FO
At every change in life we leave a peice of ourselves behind.
Elfpack titles and orders
Treasury Inventory: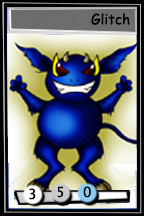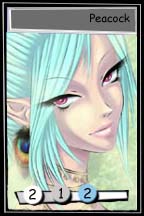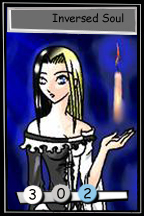 Art by [Mildred Hubble] Art by [Asrun] Art by [spiritee]
Rules of Toggery
Index-pages in the wiki: (
help
)
Description:

End
Twisted and torn, bleeding from within
Every word a lie, every thought a sin
Slit your wrists and burn you skin
Feel the pain setting in
Popping pills and getting high
Counting seconds until you die
Blood dripping on the floor
Cutting deeper, harder, more!
Tears running down your face
Sick of being in this place
Vision blurs and one last breath
Finally
Your long awaited death


By- Courtney ******



Dont think that I will add you on any of my messangers unless I know you.


I am me! dont fucking like it, leave!
I will not respond to dumbass bitches talking shit or guys from who knows where that say "hi, ur hot talk?" because i know damn well you dont know much about me or english for that matter!
I am opinionated and i am a bitch! get over it!
Say it with me "PROPER ENGLISH". Good.
I dont apreciate people talking to me if they dont have the time to spell shit right


I may or may not care what you say if i offend you dont take it personally because i offend everyone *yes including my friends* If i tell you i dont like you, dont talk to me! If i question your religion, style, music taste i may be curious!? dont be a bitch!


People suck because i say so! i dont hate my life or take it for granted, i am thankful for what i have. i dont beg for things and i dont cry because i didnt get my way! i dont binge eat and i dont eat junk food. I dont care what anyone else thinks because i think for myself and question things i am told. I have many ideas and views on everything, if you would like to talk to me about it, here would be the place to do it!



Corie's View if you want to know me look there.


Corie...pretty or not think what you want i dont mind


Click me just do it



Only if i love you and have given permission may you have one!!


Support the Fam
Truth about Juggalos

in regards to a new fucked up wiki
The Anti-Juggalo Community

| | | | |
| --- | --- | --- | --- |
| Age: 26 | Year of birth: 1989 | Month of birth: 12 | Day of birth: 1 |
What do you do?:
Something in between
Place of living:
USA-Michigan
Exact place of living:
Battle Creek
Music
adult pop
alternative
blues
classical
country
eurodisco
goth
grunge
heavy metal
hip hop
jazz
new age
opera
pop
progressive metal
punk
reggae
rock
techno
Other interests
| animals | art | beer |
| --- | --- | --- |
| boardgames | books | card games |
| cats | chasing the preferred sex | chess |
| cooking | crime stories | dancing |
| dogs | fantasy | film |
| fishing | geography | horses |
| hunting | needlework | party |
| poetry | politics | porn |
| religion | role playing | singing |
| scifi | sewing | smoking |
| shopping | theatre | travelling |
| whisky | woodwork | writing |
Sexual preference:
opposite sex