s
-- [

Your perfect pizza:

]cheese
-- [

Goal you'd like to achieve:

] be a rockstar!!

[

LAYER THREE

]
-- [Your most overused phrase:oops
-- [Your thoughts first waking up:] shit another day of hell
-- [

Your best physical feature:

] my hands ??
-- [

Your bedtime:

] don't have one
-- [

Your most missed memory:

] when i knew what i wanted


[

LAYER FOUR

]
-- [

Fast food joint:

] steak and shake!!
-- [

Single or group dates:

] single!!
-- [

Adidas or Nike:

] adidas
-- [

Chocolate or vanilla:

] chocolate
-- [

Cappuccino or coffee:

] don't drink that stuff it stunts ur growth

[

LAYER FIVE

]
-- [

Smoke:

] no
-- [

Sing:

] all the time
-- [

Take a shower every day:

] YEA
-- [

Have a crush(es):

] more like in love!!
-- [

Do you think you've been in love:

] yes
-- [

Want to go to college:

] not really
-- [

Like school:

] just to see my friends
-- [

Want to get married:

] kinda
-- [

Believe in yourself:

] yea
-- [

Get motion sickness:

] sometimes
-- [

Think you're attractive:

] in a way
-- [

Think you're a health freak:

] no way
-- [

Get along with your parents:

] nope
-- [

Like thunderstorms:

] i'm in love with them
-- [

Play an instrument:

]yep..drums

[

LAYER SIX

]
In the past 6 months...
-- [

Drank alcohol:

] yea
-- [

Smoked:

] no
-- [

Done a drug:

] no
-- [

Made out:

] like every day!!
-- [

Gone on a date:

] kinda
-- [

Gone to the mall:

] yea
-- [

Eaten an entire box of Oreos:

] no that would make me sick
-- [

Eaten sushi:

] yea
-- [

Been on stage:

] yes
-- [

Gone skating:

] nope
-- [

Made homemade cookies:

] no
-- [

Gone skinny-dipping:

] no
-- [

Dyed your hair:

] no
-- [

Stolen anything:

] not that i recall

[

LAYER SEVEN

]
Ever...
-- [

Played a game that required removal of clothing:

] can't remember
-- [

Been trashed or extremely intoxicated:

] no
-- [

Been caught doing something:

] as in??
-- [

Been called a tease:

] no
-- [

Gotten beaten up:

] yea by my brother
-- [

Shoplifted:

] no
-- [

Changed who you were to fit in:

] HELL no

[

LAYER EIGHT

]
-- [

Numbers and names of children:

] 1-toast!!
-- [

Describe your dream wedding:

] ??
-- [

How you want to die:

] doin somethin worth doin!
-- [

Where do you want to go to college:

] ucla
-- [

What do you want to be when you grow up:

] rockstar
-- [

What country would you most like to visit:

] ireland

[

LAYER NINE

]
In the preferred sex...
-- [

Best eye color:

] green or brown!!
-- [

Best hair color:

] something funky
-- [

Short or long hair:

] skater long
-- [

Best height:

] tall
-- [

Best weight:

] normal
-- [

Best articles of clothing:

] skater
-- [

Best first date location:

] your house ;)
-- [

Best first kiss location:

] under the stars

[

LAYER TEN

]
-- [

Number of drugs taken illegally:

] 000000000000
-- [

Number of people I could trust with my life:

] 4
-- [

Number of CDs that I own:

] can't count that high
-- [

Number of tattoes:

] none
-- [

Number of times my name has appeared in the newspaper:

] 0
-- [

Number of scars on my body:

] 2...one from a kid tripping me and i hit a desk with my head and another from my dirtbike
-- [

Number of things in my past that I regret:

] lots




How do you get that lonely, how do you hurt that bad To make you make the call, that havin' no life at all Is better than the life that you had How do you feel so empty, you want to let it all go How do you get that lonely…and nobody know


words to describe me: short,loud,hyper,random


I got a new car stereo the other day. When I shout "Soul", it plays soul music. When I shout "Rock", it plays rock music. Today, these kids ran in front of my car and I shouted "Fucking kids!!!!" It played Michael Jackson.

You're killing me inside. . & I'm scared to die

Blondes are pretty Red heads are smart But it takes a brunette.... to steal your heart

No matter what people say, you are a wonderful person. It doesn't matter what you've done or what you look like, everyone deserves to be treated like a human being

Music expresses that which cannot be put into words and that which cannot remain silent


A POEM I WROTE:
I leave you like I leave the rest: broke, alone, weak and depressed. See I said I cared but that was a lie, I said I tried but I just wanted to cry. I left you like u left me, shattered in a thousand pieces and not knowing where to start picking them up at. see I cried for u, and I would of died for you, to bad u didn't feel a fuckin thing, to bad I never mattered, to bad you didn't care, you stood by me but you were never there, you made me fall for you like all those other times, and I still went back to you not knowing where I stood, I wish I never went out with u, id fuckin take it back if I could.



"weakness "

My addiction
How you are to me
Yet you aren't my pain
Or my problem
Just an addiction that can't be subsided
For everything you put into us has made me blinded
You're the only one I trust
But warn me now if its love or just lust
I can't see myself with out you
A life without you would be my death
So lay me down and put me to rest
You can shut the door
And swallow the key
But I would be nothing without "you" and "me"
If only you knew that when you leave me I weep
And I think of you all the time, but I can never sleep
The only thing I know is true
Is how much I am in love with you

(tell me if u like it)


~~I tried so hard to forget I wanted to put it all away But I can't do it, I cant pretend That everything will be okay

~~Your not my shirt so get off my back

~~S0mt|meS Y0uR C|0sEsT friends$ End up Hurting y0u m0rE than Ur Worst Enemies ever c0uLd

~~A real friend will know when you are sad or feeling down without you telling them a single word (thats u jackie and kevin)


Hey i love my friends with all my <3 you guys make goin to high skool worth it!! i have had some many great times with all of you even if it was just one conversation in a class or if we talked all the time in class!! You guys mean the world to me and i would do anything for you!!! Some of u guys are leaving me but i will never forget the memories we have shared and i will love you guys forever!!!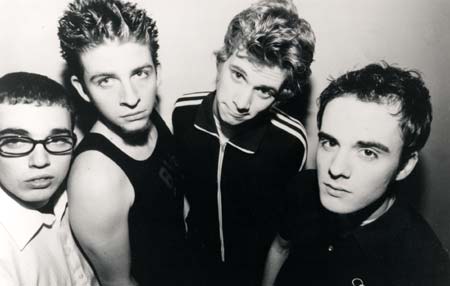 whoa man she is freaky Deeky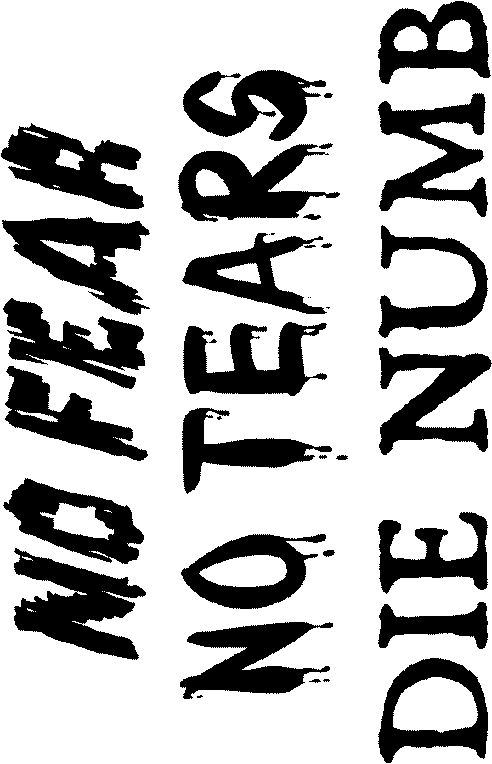 .:* *:.
BE FUN
*:. .:*
.:* *:.
BE TRUE
*:. .:*
.:* *:.
BE WILD
*:. .:*
.:* *:.
BE YOU!
*:. .:*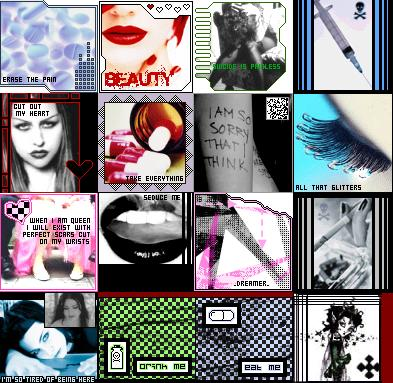 HE's Sooo hottt

he's scrumdilly-umptious!!



SO TRUE!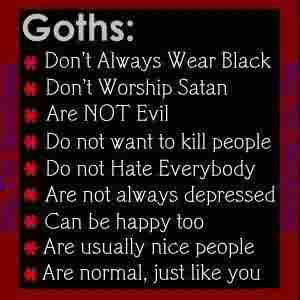 88:::::::::::888::::8888888 88888888888 8888888
__________88888888:::::8::::::::::::::::8 8888888 888888888888
________888_8:::888888:::::::::::::: :::::::::::8 8888888888___888
___________88:::::88888888:::::: m::::::::::::::8 8888888888____8
_________888888888888888888:M:::: ::::::::::::888 8888888888
________88888888888888888888:::::::::: :::::::M88 888888888888
________8888888888888888888888:::::: :::::::M8888 888888888888
_________8888888888888888888888::::: :::::M888888 888888888888
________8888888888888888::88888::::: ::::M8888888 8888888888888
______88888888888888888:::88888:::: ::::M888888888888888___8888
_____8888888888888888 8:::88888::::::M:::::;o*M*o;888888888____88
____8 8888888888888888:::8888:::::::M:::::::::::: ::::::88888888____8
___88888888888888888::::88::: ::::::M:;:::::::::: :::::::::888888888
__8888888888888888888:::8::::: ::::M::::aAa:::::: ::::::M8888888888_______8
__88___8888888888::88:: ::8::::::::M::::::::::::: :::::::888888888888888_8888
_88__88888888888:::8: :::::::::::::M:::::::::::;: :::::::88:88888888888888888
_8__8888888888888:::: ::::::::::::M::::@@@@:::::: ::8w8888888888888888
__88888888888:888::::::::::: ::::M:::::::@a@::::: ::M8i888888888888888
_8888888888::::88::::::::::: ::::M888:::::::::::: :::::M88z88888888888888888
8888888888:::::8:::::: ::::::::::M88888:::::::::: ::MM888!888888888888888888
888888888:::::8::::::: :::::::::M8888888MAmAMVMM8 8*88888888___88888888
888888_M::::::::::::::::::: :::M888888888:::::::: :MM8888888888888___8888888
8888___M:::::::::::::: :::::::M88888888888::::::: MM88888888888888____88888
_888___M::::::::::::::: :::::M8888888888888M::::: mM888888888888____888
__888__M::::::::::::::::::: M8888:8888888888888:: :m::Mm8888_8888___888
___88__M::::::::::::::::::: 8888:8888888888888888 :::::::::Mm8___8888___888
___88__M::::::::::::::: :8888M::88888::8888888888 88::::::::::Mm8888____88
___8___MM:::::::::::::88 88M::::8888:::::88888888 8888::::::::::::Mm8_____4
_______8M::::::::::::88 88M:::::::888::::::::88:: :8888888::::::::::::::Mm_____2
______88MM:::::::: :8888M::::::::::88:::::::::8:: :::888888:::::::::M::::::M
_____8888M:::::::::888 MM::::::::::::8::::::::::: :M::::8888:::::::::::M::::M
____88888M:::::::::88 :M:::::::::::::::8::::::::: ::::M:::8888::::::::::::M::M
___88_888MM::::::888 :M:::::::::::::::::::::::::: :::::M:8888::::::::::::::M:
___8_88888M::::::88:: M:::::::::::::::::::::::::: :::::::MM:88:::::::::::::::::M
_____88888M::::::8 8::M:::::::::::::::::*88*::::: :::::::M:88::::::::::::::::::::M
____888888M::::: :88::M:::::::::::::::88@@88::::: :::::M::88:::::::::::::::::::::M
____888888MM:::: 88::MM:::::::::::::88@@88::::::: ::::M::::8:::::::::::::::::::::*8
____88888__M::: :::8::MM:::::::::::::::*88*:::::::::::::M::::::::: :::::::::::::::::::88@@
____8888___MM:::::::::MM: ::::::::::::::::::::::: ::::::MM:::::::::::::::::::::::::::88@@
_____888_ ___M:::::::::::MM:::::::::::::::::::::: :::::MM::M::::::::::::::::::::::::::::::*8
_____8 88____MM:::::::::::MMM:::::::::::::::::::: :MM::::MM:::::::::::::::::::::::::M
______88_____ M:::::::::::::MMMM::::::::::::MMMM: :::::::MM:::::::::::::::::MM
_______88____MM::::: ::::::::::MMMMMMMMMMM::::::: ::::::MMM:MMM
________88____MM::::::::::::::::::: MMMMM:::::::: :::::::::::MMMMMMMMM
_________88___8MM::::::::::: :::::::::::::::::::: :::::::::::::::::::::::MMMMMM
__________8___88MM: ::::::::::::::::::::::::::::::::M:::M:::::::::::MM
______________888MM:::::::::::::::::::::::::::MM ::::::::MM::::::MM
_____________88888MM:::::::::: ::::::::::::MMM::: ::::::mM:::::MM
_____________888888MM:::::::::::: :::::::MMM:::::::::::::MMM::M
____________8888888 8MM::::::::::::::::MMM::::::: :::::::::MM:::M
___________88_8888888M::::::::::: ::MMM:::::::::: :::::::::::M::::M
___________8__888888_M::::::::: :MM:::::::::::::: ::::::::::::M::::M:
______________888888_M::::::: :M::::::::::::::::: ::::::::::::M:::::MM
_____________888888__M:::::: :M:::::::::::::::::: ::::::::::::::::::::::M
_____________888888__M::: ::::M::::::::::::::@::: ::::::::::::::::::::M
_____________88888___M::::: ::::::::::::::::@@::: ::::::::::::::::::::M
____________88888___M:::::: ::::::::::::::@@@:::: :::::::::::::::::::M
___________88888___M:::::::: :::::::::::::@@::::: :::::::::::::::::::::::M
__________88888___M::::: :m::::::::::::::@::::::: ::::::::Mm::::::::::::M
__________8888___M::::::M ::::::::::::::::::::::: ::::::::::::MM::::::::::::M
_________8888___M:::: ::M:::::::::::::::::::::::: ::::::::::MMM:::::::::::::M
________888____M::::: :Mm:::::::::::::::::::::::: :::::::MMM::::::::::::::::M
______8888____M:::::: :Mm:::::::::::::::::::::::: ::::MMMM:::::::::::::::::M
_____888______M::::::: M::::::::::::::::::::::::: ::MMM:::::::::