Email:
Name: Bethany. Or if you're Josh: wooby.
newwwwww
myself and [Joshua.] on New years <3
at my 18thh :)
Elfpack Badges: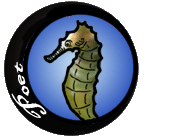 I am one of the Elfpack Poets.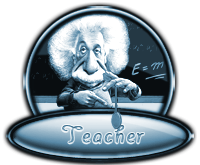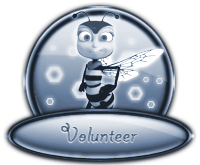 I'm one of the retired Volunteers and from the Elfpack College.


How to Gain an EP Title • Badge Credits
Elfpack titles and orders
Treasury Inventory:



I was on Goofy Elfpackers Elfpacking! and I won 2nd place in both the Cutest Couple Award and Best House Award during October, 2011.
Index-pages in the wiki: (
help
)
Description:
Queen of elfpack
;]
☆

☆

☆
It's Beth

any.


I'm 19, I Smoke, drink, dance, and i'm not changing for anyone.
I work in human resources for a big company in Birmingham. 
I have a few big tattoos and a few piercings.
My car and my cat are my babies. I spoil them rotten ;D
I'm allergic to beer and i'm half Romanian and i'm damn fucking proud of my heritage.
I fucking love the UFC and would more than likely kick your arse.
Buut I'm a really nice person to be honest, and if you're a noobie and need some help making friends,
or with your html coding, or if you just want to chat, i'm your girl :)
So hit me up, i'm sureee we'll sort something out!
☆

☆

☆
Now I wanna feel some sensitivity. I'm here, i'm telling you,

I cleared my life, I changed my head, trying to catch my skin again.
I'm finding out what makes me wanna live, by living it up again.
It's my world, I paved my way, found my sensitivity.
I stepped back from the edge; now i'm living it up again
☆

☆

☆
[Joshua.] Can't say anything other than I love this boy.
He put's up with my shit, and trust me that's so not easy to do.
Mad to think how long we've been together now, time reeeally flies.
He does drive me craazy when he doesn't tidy the room or makes my cat stay in the kitchen,
and his dog is an absolute nightmaree, but I'm so in love with him it's unreal.
I would walk to the end of the Earth and back for him, and that's saying something,
cas to be honest with you, i can totally be mega lazy.


Eu il iubesc cu toata inima.
☆

☆

☆
Chat shit, get hit.


Don't

piss me off, you'll regret it.
☆

☆

☆
END.
| | |
| --- | --- |
| This member is a fan of these wiki-pages: | |
Place of living:
United Kingdom-England-London
Known languages
English
Japanese
Latin
Spanish