My best friend [
*Suicidal Cupcake*
] made this picture and I thank her lots. Well, one of my favorite and best friends, anyway.
My monkey is so cute.heheh
Things To Know About Her:
*20 years old
*Blonde
*Blue/Green Eyes
*5"10"
*Very Athletic
*She's a wiccan
*She's very Emotional (Bipolar Depression)
*She can shake her ass like Shakira
*Very Friendly
*She Likes meeting new friends
*She is a sexaholic
*She is flirtatious
*She can pole dance
*She can strip dance
*She's thinkin about doin some modeling
*She loves The Phantom Of The Opera
*She's also pregnant
Nicknames:
*Doll
*DollFace
*Sexykitten
*Sex Kitten
*Hot Seductress
*Babygirl
Her Favorite Quote:
*I am the princess of the darkness-Ozzy
*Don't Phunk With My Heart-The Black Eyed Peas
*Romeo, Romeo where art thou Romeo-Romeo & Juliet
Piercings:
*Eyebrow- I took it out
*Navel
*Nose

This picture matches my pink playboy bunny Tattoo
Tattoos:
*A Black Rose
*A Playboy Bunny
*Thinking about getting another one but don't know what
Sports, she likes:
*WWE Wrestling
*Gymnastics
*Volleyball
*Boxing
*KickBoxing
*Yoga
*hocky
*Nascar Racing

Arrr! Join ye wiki.
Sports, she use to be in:
*Volleyball
*Basketball
*Track
*Gymnastics
*Boxing
*kickboxing
*Martial Arts
*Ballet
*Tap Dance
Things that she likes to do in her freetime:
*Chill with friends
*Going to clubs and dancing
*Listen to music
*Yoga
*Drools watching the Harley Davidson's go by
*Collect anything Harley Davidson
Her Passion:
DANCING!
Things She wants to do:
*Belly Dance
*Go to Ozzfest 2007
*Go Surfing!
Music Lady Piratess likes:
*Ozzy
*Pantera
*Metallica
*Slipknot
*Rob Zombie
*White Zombie
*Sublime
*Korn
*Kittie
*Disturbed
*Van Halen
*The Motley Crue
*Sean Paul
*Ciara
*Daddy Yankee
*Jomar
*Shakira
*Akon
*The Black Eyed Peas
*Ying Yang Twins
*Petey Pablo
*D4L
*50 Cent
*Destiny's Child
*T-Pain
*TI
*Ludacris
*Nelly
*Gwen Stephani
*And there is more, but I would be writin forever. I love latin music.
*kiss on the forehead ------------ "forever you will be mine"
*kiss on the ear-----------
---------"i'm horny"
*kiss on the cheek-----------------"we're friends"
*kiss on the hand------------------"i adore you"
*kiss on the neck-------------------"we belong together"
*kiss on the shoulder--------------"i want you"
*kiss on the lips---------------------"i love you" or "i want you"
*holding hands--------------------"we can learn to love each other"
*a wink---------------------------------"Let's get it on"
*slap on the butt---------------------"thats mine"
*playing with the ear----------------"i can't live without you"
*holding on tight---------------------"don't let go"
*looking into each other's eyes---"let's get romantic"
*playing with hair on head---------------"tell me you love me"
*arms around the waist -----------"i love you too much to let go"
*laughing while kissing-------"i am completley comfortable w/you"

Her Favorite WebSites:
www.elfpack.com
www.wwe.com
www.shawnmichaels.com
www.jeffreynerohardy.com
www.undertaker.com
www.ozzy.com
www.spellsandmagic.com




Mates Of Lady Piratess:
[Jasiara Hotalti]She's a really good friend
[Witchyra]She's pretty kewl, she's ye pirate mate
[

*~*Forgotten Thoughts*~*

]She's Really kewl
[

Hollister69

]He's kewl
[MATT'S PEACH PIE]She's kewl
[black dragon skull]He's awesome
[soo_almighty]She's kewl
[

looking for someone to love me

]She's kewl
[

Zach-a-re-re

]He's a really good friend and a kind guy to talk to. You hurt and you die
[

xXxNataliexXx

]She's really kewl
[Damo]He's really kewl
[Toxic Vendetta]She's the coolest pagan I've ever met and she's a best friend. She's also my sexiness. lol
[|St|ephie _x]She's kewl, we started our vampire coven. But we haven't picked out a name.
[Jaidah]He's kewl, He's my knight in armor.
[

angel in hell

]She's really kewl
[Guns Go Bang II] She's really kewl
[madmanx]He's a kewl guy
[freek_chik] She's an awesome person. Don't mess with her!
[*Suicidal Cupcake*]She's my sweetheart. She's my sexiness, lol
[Snake Bite]She's a good person.

Note: If you hurt or mess with any of my friends you will die!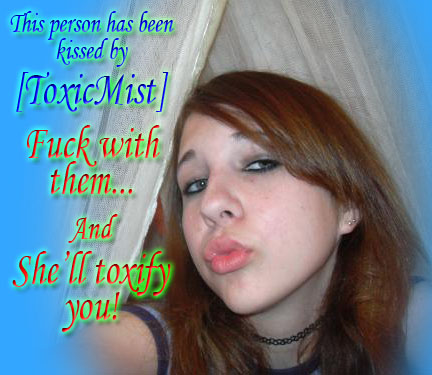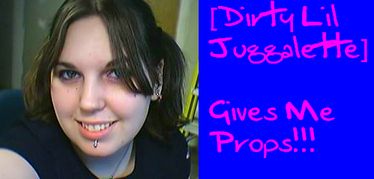 Johnny Depp is so hot! *kiss him*

....................[

"M,.........mM"

]
.....................[

IMIm....,mIM"

]
.....................,[

MI:"IM,mIMm

]
...............[

"IMmm,..,IM::::IM::IM,....,m"

]
..........[

"IMMIMMIMm::IM:::::IM""==mm.,mIM"

]
....__......,[

mIM::::::MIM:::::::IM::::mIMIM"

]
.,[

mMIMIMIIMIMM::::::::mM::::::::IMIMIMIMMM"

]
[

IMM:::::::::IMM::::::M::::::::IIM:::::::MM

],
.[

"IMM::::::::::MM:::M:::::::IM:::::::::::IM,

]
....[

"IMm::::::::IMMM:::::::IM:::::::::::::IM,

]
......[

"Mm:::::::::IM::::::MM::::::::::::::::IM,

]
.......[

IM:::::::::IM::::::MM::::::::::::::::::IM,

]
........[

MM::::::::IM:::::::IM::::::::::::::::::IM

]
........[

"IM::::::::IM:::::::IM:::::::::::::::::IM;

].
.........["IM::::::::MM::::::::IM::::::::::mmmIMMMMMMMm,
...........[IM::::::::IM:::::::IM::::mIMIMM""""....."IMMMM]
...........[

"IM::::::::IM::::::mIMIMM""

]........,[

mM"..."M

]
............[

IMm:::::::IM::::IIMM"

].............,[

mMM"

]
............[

"IMMIMIMMIMM::IMM"

]........_.,[

mMMMMM"

]
.............,[

IM"....."IMIM".......,mMMMMMMMM"

]
...........,[

IM........,IMM"......,mMMMMMMMMM"

]
..........[

IM.......,mIIMM,......mMMMMMMMMMM"

]
.........[

M"..,mIMMIMMIMMIMmmmMMMMMMMMMMMM"

]
.........[

IM.,IMI"""

]........"[

"IIMMMMMMMMMMM

]
........[

;IMIM"

]..................""IMMMMMMM
........""........................."IMMMMM
....................................."IMMM
......................................"IMM,
......................................."IMM
........................................"MM,
.........................................IMM
............ ... ...........______......"IMM
..........................,mIMMIMMIMM,.,mIMM
.....................,IMMM'......."IMM.."M,I
.....................mIM'......./..:"IM..MM..
..................,IM'......./......:;,IMIMIMMM
.................,IM'....../......:;,mIM"..`"IMM.
.................,IM....../......:;,mIM"...."IMMM
..................IM'...../.....;,mIM"......."IIMM
...................IM...../....,mIM"...........IMMM
...................`IM,.../.;,mIM"..............IIMM
...................."IMI,./,mIM"................__IMM
......................"IMMMM".................."""IMM
........................"".........................IMM
...................................................IMM
...................................................IMM
...................................................IMM
...................................................IMM
................................................__IMM
................................................"""IMM
...................................................IMM
...................................................IMM
...................................................IMM

LAYER ONE
-- Name: Alicia
-- Birthdate: Jan 2, 1986
-- Birthplace: Sturgeon Bay, WI
-- Current location: Sturgeon Bay
-- Eye color: Blonde
-- Hair color: Blue
-- Height: 5 "10"
-- Righty or lefty: righty


LAYER TWO
-- Your heritage: Irish
-- The shoes you wore today: Phat Farms
-- Your weakness: Falling in Love easily
-- Your fears: dunno
--Your perfect pizza:dunno
-- Goal you'd like to achieve: I'd like to be a choregrapher (dancer) or a model


LAYER THREE
-- Your most overused words or phrases: Sweet, Rock on, what it is yo
-- Your thoughts first waking up: Do I have to get up
-- Your best feature: You tell me
-- Your bedtime: whenever
-- Your most missed memory: dunno


LAYER FOUR
-- Soda:Mountain Dew
-- Fast food joint: hmm, Arby's
-- Single or group dates: umm both whatever is more fun at the time
-- Adidas or Nike:Adidas
-- Chocolate or vanilla:Chocolate
-- Cappuccino or coffee: Both, I love Coffee!


LAYER FIVE
-- Smoke: Hell no
-- Sing: Hell yea
-- Take a shower every day:Hell yea I do…I don't wanna feel gross and nasty
--Have a crush(es):oh yeah
-- Do you think you've been in love: I know I've been in love
-- Want to go to college:yea but not on what exactly
-- Like high school:umm, I graduated high school
-- Want to get married: Hell yea
-- Believe in yourself: Sometimes
-- Get motion sickness:nope
-- Get along with your parents: sometimes.
-- Like thunderstorms: Hell yea
-- Play an instrument:no i used to play the flute


LAYER SIX
In the past month...
-- Drank alcohol: Hell yea
-- Smoked: yea
-- Done a drug: Hell No
-- Gone to the mall: no
-- Eaten an entire box of Oreos: no
-- Eaten sushi: Hell no
-- Been on stage: no
-- Made homemade cookies: no
-- Dyed your hair: Yea
-- Stolen anything: Hell no


LAYER SEVEN
Ever...
-- Been trashed or extremely intoxicated: Hell yea
-- Been caught doing something: No
-- Gotten beaten up: no
-- Shoplifted: no
-- Changed who you were to fit in: yea



LAYER EIGHT
-- Age you hope to be married: Well, I wanted to be married when I was 18 but I guess it doesn't matter
-- Numbers and names of children: I want 4 kids, 2 boys and 2 girls. I dunno the names yet.
-- Describe your dream wedding: On the beach at sunset or sunrise.
-- How do you want to die: peacefully
-- Where do you want to go to college: Arizona
-- What do you want to be when you grow up: a choregrapher or a model
-- What country would you most like to visit:europe


LAYER NINE
In a Girl/Boy...
-- Best eye color:Blue or green or both
-- Best hair color: Blonde or brown
-- Short or long hair: dunno
-- Height: a little taller than me
-- Best first date location: dunno
-- Best first kiss location: dunno but I don't kiss on the first date


LAYER TEN
-- Number of drugs taken illegally:...one, marijuana but I don't anymore.
-- Number of people I could trust with my life: A few people
-- Number of CDs that I own: 99
-- Number of piercings:2, my navel, my nose
-- Number of tattoes: 2, my playboy bunny, a rose
-- Number of times my name has appeared in the newspaper: none
-- Number of scars on my body: 1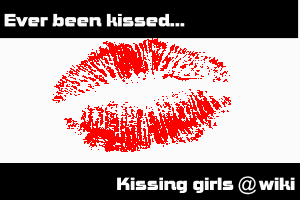 Wikis She joined:
[

AngelinaJolie

]
[playboy]
[playboy bunny69]
[

Tatu Lovers

]
[

The Pirates of Elfpack

]

Elftown: The Elven Princess
Msn:dancin_kitten@hotmail.com
Yahoo: vampire_countress@yahoo.com

Elven Princess