~*ICEFIRE*~
(mmm Homeaide Taco's :P YUM. Love this house.

)
Email: katharos15@gmail.com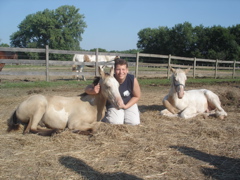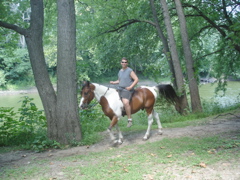 Riding the trails during summer camp one day.
Elfpack Badges: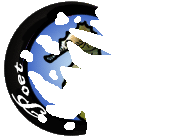 I'm one of the Elfpack Poets.
Elfpack titles and orders
Description:
well. theres not to much to say.......im me...lol im just here because my friend ashley told me to try it out.lol not sure what to do really.
~~~#@***READ THIS***@#~~~
You may ask me four questions.
Any four, no matter how private or how random.
I have to answer them honestly,and I have to answer them ALL!
In turn you post this message in your own journal, wikki, or profile and you have to answer the questions that are asked of you!
~~~#@***READ THIS***@#~~~
Who knows whats in side? Dance is a part of my life.....Scrat
ch that. Dance IS my life. I am going to go to college for it next year. I started a new OPEN styal dance team at my school this year and we are doing a intire show at the end of the semester. singing is a great part of my life as well. in fact, our dance team has four main/lead singers. im one of them. any way im still learning all i can from anyone who will teach me. (dance that is) lol. who knows what will happen next. Regionals is comming up soon so i guess i better go work on our choreography! See ya later!
Summer 07/Christmas 07
Summer 07/christmas 07
NewYears -07/08
| | |
| --- | --- |
| This member is a fan of this wiki-page: | |
| | | | |
| --- | --- | --- | --- |
| Age: 20 | Year of birth: 1990 | Month of birth: 2 | Day of birth: 15 |
What do you do?:
Something in between
Place of living:
USA-Colorado
Exact place of living:
Granby
Music
country
hip hop
jazz
pop
rap
rock
techno
Other interests
animals
art
books
card games
cars
chasing the preferred sex
chess
cooking
dancing
dogs
eating
electronics
fantasy
fashion
film
fishing
horses
knitting
party
physics
poetry
religion
role playing
singing
scifi
slacking
shopping
sporting
theatre
travelling
woodwork
Sexual preference:
opposite sex