Hey I am Effie.
I am an art freak.
I love drawing, painting and photography.
I like science, forensics and psychology.
I love the human body.
I have a pet ferret. She is a little brat.
I like to wear skinny black jeans.
I am sadistic.
I take medication.
I need anger management.
I have my nose and tongue pierced, along with three piercings in each ear.
I cut and dye my own hair. It is easy and saves me a lot of money.
I am pretty much straight-edge; I don't smoke, I don't do any illegal drugs, I very barely drink because I simply have no interest in it. I'm not a party girl, and I am quite proud of that.
I live independently and have not lived with my parents since I was sixteen; again, I am very proud to be self-reliant.
I have a boyfriend. I love him.
I've been hurt.
I've been sad.
I've been happy.
I've made mistakes.
I've been disappointed.
I've been excited.
I've licked wounds.
I've been vulnerable.
I've been strong and
I've been angry...
I am human.
MUSIC
Muse
Metallica
Dresden Dolls
Eskimo Joe
Franz Ferdinand
Fear Factory
Macabre
Guano Apes
Rammstein
Pink Floyd
Something for Kate
Smashing Pumpkins
Nirvana
The Cure
RHCP
Tool
APC
MOVIES
Tim Burton films
Dahmer
Evilenko
Nightstalker
Bundy
The Stranger Beside Me
Donnie Darko
The Hillside Strangler
Fight Club
The Butterfly Effect
Rampage
Summer of Sam
Gothika
PERSONALITY TRAITS
Practical
Honest
Assertive
Polite
Friendly
Stubborn
Shy
Laid back
HABITS
Impulsive buying
Chewing my lip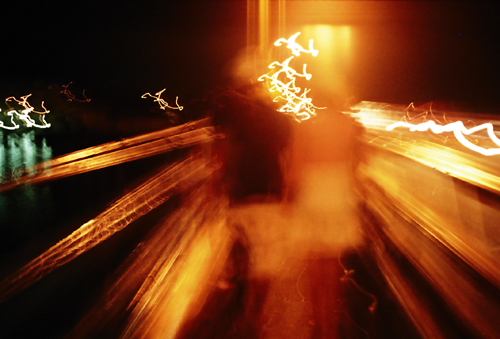 Creative photography. No special enhancements were made with a computer. This is what it looks like on the film.
I have opinions on a lot of different subjects. I like intellectual exchanges so feel free to talk to me about anything you want.
I am an evolutionist. I do not believe there is a God at all. I do like to talk to people with an oppposing opinion, not to attack and tell them they are wrong but to discuss the topic on a mature level, and to share our perspectives.