Aww tis my brother marcus's attack dog,Rex :) he is cute and playful but is very very aggressive when threatened or protecting my brother and me
Description:
Ok Seriouslly aint been on Elfpackian in so long XD
NONE YA BUISNESS :D,JUST ASK
Ok,So tis i Ashley Renae Sampson >.>....wait...did you just laugh at my name...ill killz you <.<....anyway,so i wanted to fill this thing out,for one i am 18 years of age :) i has a beautiful daughter (that im sharring aparentlly O.O) named Alexis,i have a idiot for a brother XD love ya marcus :D
then the 3 most important people in my life!!
1)Nicholas Aaron Godfrey Aka "The Man" : ok seriouslly...n
ick is the person who dug me out of my little hole that i was in,and continues to be the most supportive person ive ever known,i love him like he is my brother...even tho do to a cruel twist of fate my daughter is his child >.> XD

2)Gerald Reid Knox: he is gerald...nough said

3) Samantha Laurette Cripe: ok so i just met her not too long ago,but she has been so benificial to myself and the rest of mobius squadron,its just wow..and she is nicks sexxy lover :D (go nicky go nicky,go sami go sami) anyway,she is really awsome,and apparentlly my daughter calls her mommy also,which i find awsome,ive never met her face to face but i consider her family :)

i love you Samantha :) like a sister


---
Profile under new ownership!!!
Ok so above is my sisters stuff :p im not her lol,she has moved to England to persue her career as a stylist :) im so happy for her,anyway

my name is Raven Sampson...and for the record i only trust certain people..so dont take offence if i back away from most,also i am 16,i have brown hair,and im a fun person once you get too kno me

i dont do drugs! i dont drink! and i am a virgin and proud too be until im married :)
---
Welcome To The Realm of Rayven's Zombies :)
I Run Zombies all day long,come and join me in this song,when you come out at night to try to fight,you better beilieve you wont win this fight :)
Yes im a proud Duelist Since i could hold cards,i wield what are in my opinion the best cards in the game,Zombies :D,because how can you kill somthing...that keeps....coming...back!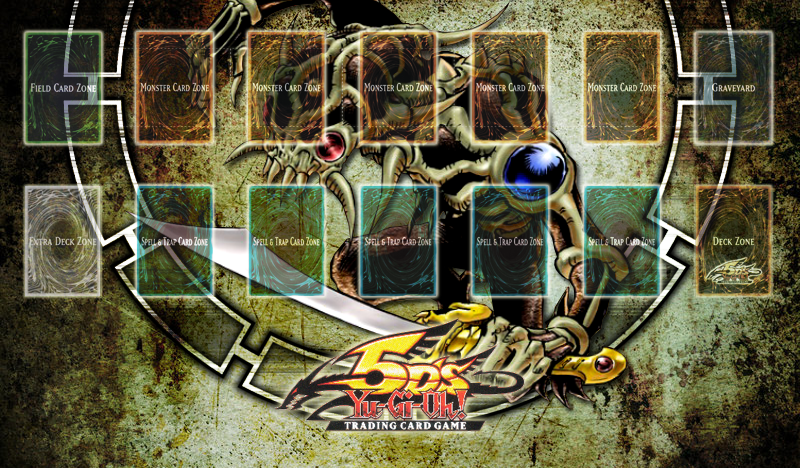 Seen above are my 2 playmats
Soon the world of dueling will bow too Duel8000 and the superior duelists that make up its ranks :) and soon the world of yugioh shall feel the rath of the undead because now my zombies are gonna rampage all over the Tourneys here in canada...then...ill cross the border into the USA,and with the remainder of the Duel8000 Team,CLAIM VICTORY!!!