py and protective
History:Has been friends with Mai for a while, she followed her into the house, they were separated within the first day of being in the house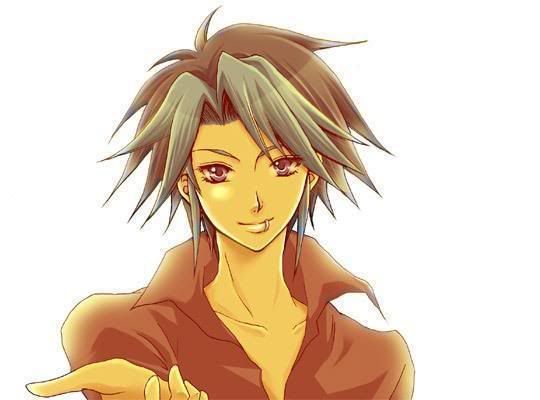 Screen Name:[MadHatress]
Name: Zodia Kyo
Age: 18
Personalty: Quiet, yet like to speak his mind. He doesn't like to get attatched to people for fear they might wind up dead.Zodia is a Possessed Wonderer,([

or a schitzo if you prefer

]) meaning there is a specific ghost that is always inhabiting him to do it's biding.
History: Zodia was 13 when he was possessed for the first time. This premier possession led to the nurder of his family. when the ghost left his body, he was left with the remains of his brother, sister, and parents whom were badly mutilated and left with a Z shaped scar on their remains. He has never told anyone of his position and hopes that what happened all those years ago would never happen again...unfortunately, it still does.




Screen Name:[DragonicTunes]
Name: Abarron
Age: 19
Personalty: Quiet and intelligent, when he speaks to others he doesn't know well he can seem slightly robotic
History: He is Jen's older brother and depends on her to guide him since he was injured by their father and became blind. They entered the house trying to escape from their abusive father after he killed their mother. Abarron was also one year into collage to become a medical assistant.




Screen Name:[Sir William]
Name:Jacob
Age:23
Personalty:open minded, wont hesitate to knock someones teeth out, and would kill for the fun of it
History:Ex assassin and mafia underboss