[

HORNY BISEXUAL

]

Description:

[

To My Angel Whom Was Dead And Living Inside Of Me For 4 Months:

]

You are my Angel and always will be. Even though you never got to see the world, and even though I never got to know who you were, you will always be my Angel. I'll miss you and your brother and sister everyday of my life. With each day that passes I will wonder how would you be moving inside of me right now. I will wonder how beautiful you would of looked at your birth. I MISS ALL 3 of my children who a great compassion that know one will ever understand. But I will love you all until the day I die. And there wont be a single day that passes that I wont think about my 3 beautiful Angels. ALL of my 3 children have died. Neveah died in the birth canal her cord was wrapped around her neck and she suffocated to death. Jadyn died from SIDS(suddeb infant death syndrom)when he was 4 months old. And Saphire died before I was three months pregnant and I had a miscarriage. Dont anyone dare talk shit about me or my 3 kids cuz i'll kick their ass if they do

[

A lil look into my crazy mind

]

My heart yearns for compassionate understanding and love. The type of love that can only come from my fiancee. But people should realize that I expect the same from the people that I consider to be my friends. So people who do not talk shit will earn my trust. People who do talk shit should not even bother to talk to me. You should also know that I am known for being blunt and will always express how I feel and whats on my mind wether people like it or not.
[

Things Not to Do When You Talk TO Me:

]

1.)Dont talk to me if you dont like ppl who are blunt

2.)Dont talk to me if you dont like bi-sexuals

3.)Dont ever say anything bad about my fiancee none of y'all know him

4.)Dont lie to me

5.)Dont say anything bad about my diseased child/ god children (Neveah, Jadyn, and Narcisitia)

6.) Dont be rude to me and I wont be rude to you

Thank you for reading the rules of talking to me

[

OOH YEAH I HAVE A FIANCEE SO PEOPLE NEED TO STOP ASKING ME TO SEND THEM PICS OF MY BOOBS. UNLESS I HAVE GIVEN THEM THE PERMISSION TO CYBER WITH ME

]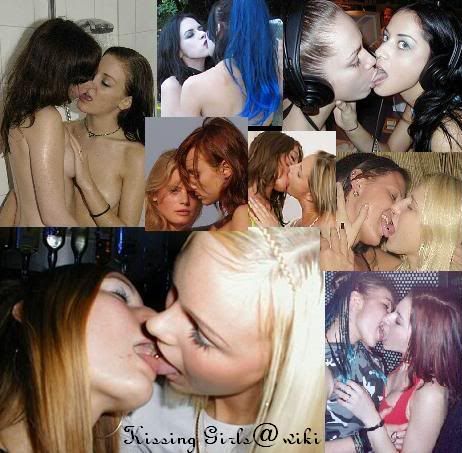 I love BI Sexuals. Dont you? If not dont talk to me

[

A quiz thingy

]

001: Name: ashley

002: NickName: aundrea(long story)

003: Country of living:US, Michigan

004: Shoe Size: 10 womens

005: Birthday: 13/15/87

006: Hair Color: dark brown

007: Eye Color: brown

008: School/Work: high school

009: Smoke: no

010: Hobbys: hanging out with friends, biking, reading, and dancing, video games, poetry

011: Brothers/Siste

rs: 3 sisters/3 brothers
012: Relationship: single and looking for the right guy
013: Piercings: yes ears and want to get belly button done
014: Tattoos: no, but I would like one
015: Favorite country to go to: Puerto Rico and Netherlands
016: Are there people you won't reply to: yes
017: Nicest person you met this year: past year? Mel and John......... Dwemer
018: Person you'd rather not met this year: past year? Josh
019: Who would you like to meet: A nice guy who likes me for me and can except that
020: Who do you admire most: My mother. my father has never really been there for me.
021: Most sexy person(s): Usher
023: Favorite car: Ford Explorer 2004
024: Favorite Movie: Dawn of the Dead
025: Favorite City: D.C.
026: Favorite Music: Hard rock, heavy metal rap and hip hop
027: Favorite Stuffed Toy: The cheerleading doll which is the only present i ever got from my dad. i got it 10 years ago and it still works off the original batteries it came with
028: Favorite Cologne: I don't wear cologne
029: Favorite Magazine: Seventeen
030: Favorite sound: bing?
031: Favorite Tv Show: Simpsons
032: Favorite writer: none
033: Favorite Nickname:aundrea
034: What is on your mouse pad: NA
035: What is under your bed: junk
036: Favorite Color: Royal Blue
037: Favorite song: "I dont want to miss a thing" by aerosmith
038: Favorite song at this moment: "soldiers" by destiny child
039: Favorite Food: spaghettii
040: Favorite class in school: US History
041: Favorite Drink: coffee
042: Lucky Number: 8
043: What do you think is the greatest about yourself: ...dunno
044: What deodorant do you use: Axe
045: Favorite Shoes: There are different kinds? Addidas
046: What time do you go to bed on weekdays: midnight
047: What word do you use most: the
048: Most romantic moment in your life:dunno
049: Most embarrassing moment in your life: dont want to talk abut it
050: You spend your time outside or inside: both
051: What do you do on the weekends: hang out with friends
052: What class in school do/did you dislike most: art
053: Your Breakfast: pizza
054: What do you really, really dislike to eat: cheese
055: Pets: 2 dog 15 cats
056: Laugh or dream: laugh at my dreams
057: Serious or funny: depends
058: Fast or slow: dunno
059: You prefer being alone or have relationship with someone: depends on the guy
060: Simple or complicated?: define...
061: Cremate or Buried when you die: cremated
063: Stay up late or go to bed early: stay up late
064: Light or dark?: define...
065: Speak or Silence: speak
066: Do you like a Tall or short man: taller cuz i'm taller
067: Newspaper or Television: both
068: Hug or kiss: both are good
069: Happy or Sad: happy
070: Life or Death: life
071: Gig or Disco: disco
072: Left or Right: define
073: Sausages on top, or on the side: doesn't matter because it's sausage! YUM!
074: Brunettes or Blondes: brunettes
075: What would you ask God if you could ask him 1 single question: I don't believe in God
076: You believe in reincarnation: no
077: You believe in Aliens: yes, yes I do
078: When you die, what will be your last words?: dunno
079: Does true love exist:maybe
080: How many kids would you like to have: -0-2
081: What is the one thing you can't stand: ignorance
082: Best feeling: acceptance
083: Worst feeling in the world:loneliness
084: What are you afraid of: spiders
085: Are you an emotional person: yes
086: Do you ever cry during a movie: nope
087: Your goal in life: Become a professional dancer
088: What was the promise you made to yourself at New Years Eve: I'm not gonna say
089: Favorite art-artist: Picasso
090: As what animal would you like to come back as:lepoard
091: What is the most beautiful part on the female/male body: eyes
092: Most original place to ask your love to marry you: dunno
093:What do you think of Elftown: people are cool here
094: Is there something you miss about elftown: huh?
095: Where did you get this question list: copy and paste
096: Besides elftown, what do you do most on your PC: chat, papers, games...
097: Is there a question you missed in this all: not that I am aware of.
098: Whats the most annoying thing that people ask you?: "What's the most annoying thing that people ask you?"
099: Do you get in trouble a lot: no
100: Is there a question you missed in this all: look two questions above





[

Another quiz thingy

]
1. Smoked a cigarette: yes
2. Smoked a cigar: yes
3. Snorted coke: no
4. Smoked Weed: yes
5. Been high: yes
6. Had sex: yes
7. Said "I hope you die" to someone: Yes
8. Tried to kill someone: No
9. Tried to kill yourself: no
10. Got in a fist fight: Yes
11. Lied to your parents:no
12. Given someone a bruise: yes
13. Ditched someone:nope
14. Freak danced: define
15. Stole something: nope
16. Cut yourself: no
17. Skipped school: yes
18. Hung up on someone: yes
19. Threw up at school: yes
20. Done someone else's make-up: yes
21. Kissed someone of the same sex:yes
22. Had a burping contest: no
23. Snuck out:yes
24. Been to a school dance: yes
25. Thought your teacher was hot: never



I AM BI SO ALL YOU BI HATERS LEAVE ME THE FUCK ALONE



I AM GOING TO GET MARRIED ON OCTOBER 31 2007


I hate all the fucking ppl who have sexy or hottie in their house name but dont put up a pic to prove it. SO THOSE PPL SHOULD NEVER MESSAGE ME. ITS USELESS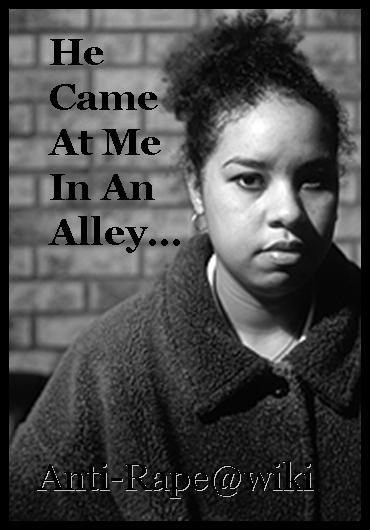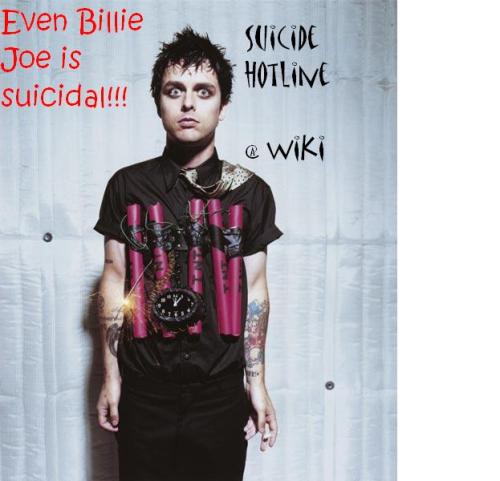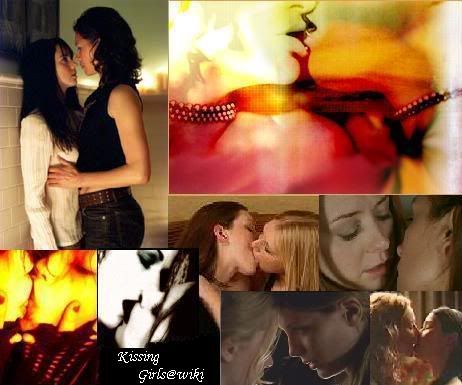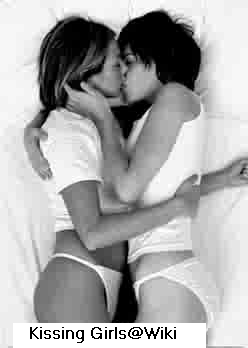 .:♥[

Do You...

]♥:.
Have a b/f: yes and its my fiance
Have a crush: nope
Feel loved: yes
Feel happy: sometimes
Feel lonely: sometimes
Hate yourself: sometimes
Think you are attractive: yes
Have a dog: nope
Have a cat: no but i want one
Have your own room: nope i share it with my fiance
Listen to rap: sometimes
Listen to rock: most of the time
Listen to country: never
Paint your nails: sometimes
Have more than 1 best friend: yes
Get good grades: yes
Play an instrument: used to
Have slippers: yes
Wear boxers: Gurlie Boxers From Victoria's Secret!
Wear eyeliner: yes
Like blue: yes but not as much as black
Like yellow: No i hate yellow
Like black: Love it
Like pink: Hell no
Cyber: Depends
Like to read: Yes
Like to write: Yes
Have long hair: Sort of
Have short hair: Not really
Have a cell phone: Nope but hope to get one
Have a laptop: Not yet
Have a pager: No!


.:♥[

Are You...

]♥:.
Ugly: No
Pretty: To some yes
Virgin: Nope
Bored: Yes
Happy: Yes
Single: No
Taken: Yes
Lazy: At times
Short: No
Tall: Yes
Scared to die: Sort of
Sick: No
Tired: Yes
Sleepy: Yes
Annoyed: at times
Hungry: Right now yes
Thirsty: Yes
Eating: In a few minutes i will be
Drinking: YES
In your PJ's: yes
On the phone: no
In your room: no
Ticklish: Very
Listening to music: Yes
Homophobic: No
Peoplephobic: No
Talking to someone: yes
IMing someone: yes


.:♥[

Of Your Friends Which Is...

]♥:.
Smartest: Kayla Bockelman
Funniest: Richard Wood
Prettiest: Kayla Bockelman
Down to earth: Kayla Bockelman
Craziest: Nastasha Brown
Loudest: Me
Quietist: Casey Wood
Sweetest: Joshua Shinn
Rudest: Edward Brook
Shyest:Joshua Shinn


.:♥[

Basics Bout Me!

]♥:.
A- Age: 18
B- Best Quality: eyes
C - Choice Of Meat: hamburger
D - Dream Date: my fiance who else
E - Ex: Aaron Weis
F - Favorite Food: Spaghetti
G - Greatest Accomplishment: Made varsity soccer team my freshman year
H - Happiest Day of Your Life: When Jason(my fiance) asked me to marry him
I - Internal conflicts: Split Personalities
J - Job title: Slave.lol
K - Kool-Aid: Pink lemonade
L - Love: Jason Anthony
M - Most Valued Thing I Own: My Computer
N - Name: Ashley but most call me Aundrea
O - Outfit You Love: My long black skirt with any top
P - Pizza Toppings: Supreme
Q - Question you want to ask: idk
R - Red is what: Red Is The Color Of Blood
S - Sport To Watch: Soccer and footbal
T - Television Show: Degrassi:Laguna Beach
U - Unique habit: Biting myself at random times of the day
V - Very bad habit: Biting The Side Of My Nails
W - Winter: Snow
X - X-rays you've had: My back, my ribs, leg and arm
Y - Year Born:1987
Z - Zodiac Sign: Sagitarius