Description:
This means I got the Elfpack Weekly Puzzle correct!
Week 1
---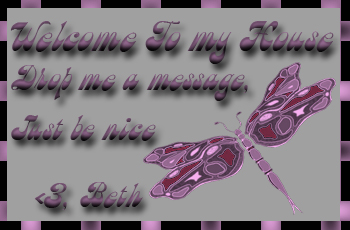 A few things to know about me:
~I'm hardly ever on EP anymore. I can be found mostly on Deviantart.
~My life is a "negative-free
" zone. If you're thinking about making a rude remark to anything, why not save yourself some time and just don't do it. Rudeness will just get you blocked and reported.
~I am HAPPILY married, and not looking for "fun on the side".
~I am Pansexual, and I respect everyone's personal choices.
~I model as a hobby.
~I DO NOT want to trade pics.
~If you message me with something stupid like "Why won't you answer me??" I'll just ignore you even more. Its just plain annoying.
~I LOVE reading.
~I love the movies Anchorman and Labyrinth..
~I am related (by marriage) to two members of the band Finger Eleven.
~I like unusual music, though mainstream stuff is good too.
~I am probably one of the nicer and most unique people you'll meet.
~I've chatted with Ron Jeremy before.
~I am originally from Michigan, though I am currently living in Southern Ontario.
~If I can't understand your message (ie., its not in English), I'm sorry, but I won't be replying.
~No, I will not give you my phone number, messenger, or address.
~Other than that, I treat people like I want to be treated.
~If you message me asking anything covered here, I will tell you to just read this.

Cheers!
~Liz



~*~*~*~*~*~*~*~*~*~*~*~*~*~*~*~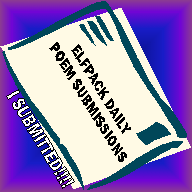 ~*~*~*~*~*~*~*~*~*~*~*~*~*~*~*~



WORD OF WARNING: Don't get me talking about the games Fable or World of Warcraft, I am liable to talk you ear off about it, just before leaving you to play it, so don't bring it up okay?






~*~*~*~*~*~*~*~*~*~*~*~*~*~*~*~



Your Gothic look should be as opulent, decadent, and original as possible. If you're not up to making the necessary effort to carry off this most high-maintenance of affectations, try wearing plaid shirts and listening to Nirvana instead.

-*- [

Acacia

] -*-



~*~*~*~*~*~*~*~*~*~*~*~*~*~*~*~



If you're going to message me, please be courteous, Honestly how hard is it to send a nice clean message these days?



~*~*~*~*~*~*~*~*~*~*~*~*~*~*~*~



You can get further with a kind word and a gun than you can with just a kind word.
~Al Capone



~*~*~*~*~*~*~*~*~*~*~*~*~*~*~*~